Is it any wonder we're eyebrow-obsessed? Brows not only frame the eyes, but a well-groomed pair adds instant polish to your makeup look. We happen to think brows are the most important feature on the face, so we rounded up our best eyebrow tips and tricks in one spot. Whether you're looking for the best brow shape for your face or  brow inspiration, we've got everything you need.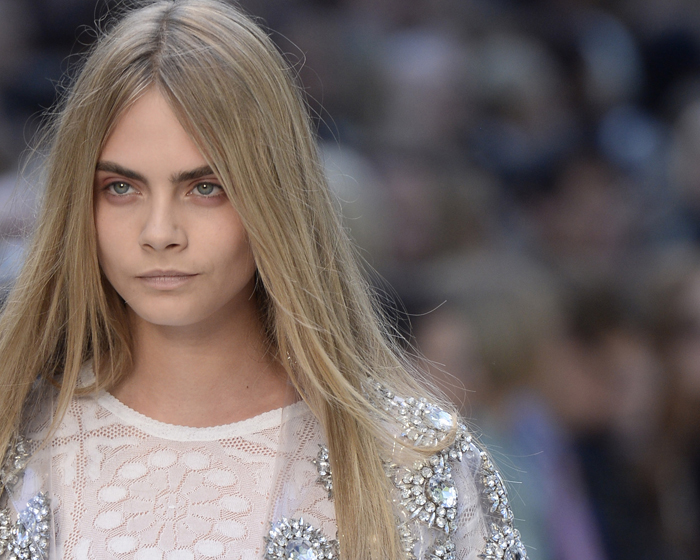 The Best Eyebrow Shapes to Flatter Your Face
Your unique face shape plays a role in determining which eyebrow shape works best for you. We asked eyebrow stylist Joey Healy to break down the best brows for a range of different face shapes, so you can find your own golden arches.
8 Weird Things You Never Knew About Your Eyebrows
Many of us spend a lot of time (and money!) maintaining our eyebrows, from waxing to plucking to threading to filling them in. Most people, however, don't know just why we have these arched patches of hair on our foreheads in the first place—what purpose do they really serve?  What does the shape and composition of your brows actually say about you? Well, wonder no more!
101 Ways to Make Your Eyes Pop
Playing up your eyes is one of the best—and most fun—beauty tricks. Try one or all of these tricks to really make your eyes stand out.
Eyebrow Waxing 101: At-Home Tips and What to Expect at the Salon
If tweezing every day for perfectly sculpted eyebrows is just too monotonous, eyebrow waxing may be the fast and long-lasting option you've been looking for. (The shape can last up to six weeks!) Here's a simple guide to getting gorgeous brows at home or what to expect if you do decide to head to the salon.
9 Essentials for Shaping Your Eyebrows
Eyebrow shaping is no joke. Here are the tools and tricks you need to make yours look their best.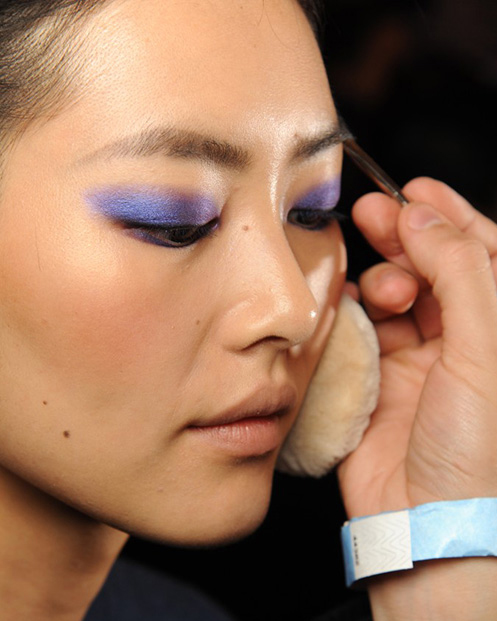 5 Timeless Makeup Tricks Every Woman Should Master
Fads come and go, but there are some bankable beauty secrets every woman should master. Take your beauty regimen to a whole new level of refinement and precision with my timeless beauty checklist.
Dark Brows With Blonde Hair: Do Or Don't?
Mismatched hair color and eyebrows used to be a major faux pas. But now, with bold brows trending on the runway and the red carpet, blondes with dark brows seem to be everywhere.
Women Are Paying $8,000 to Get Megan Fox's Eyebrows
Reformed over-pluckers in NYC and Miami are paying a lot of money to get the actress's brows. Here's why.
How to Get Perfectly Sculpted Brows at Home
Sure, you can do your eyebrows yourself, but since this isn't exactly a low stakes DIY (the result is front and center on your face, after all), you will need some expert tips and tools to get perfectly sculpted brows.
Celebs With Enviable Eyebrows
These stars have influenced everything from the rise in certain brow shape requests to lower tweezer sales.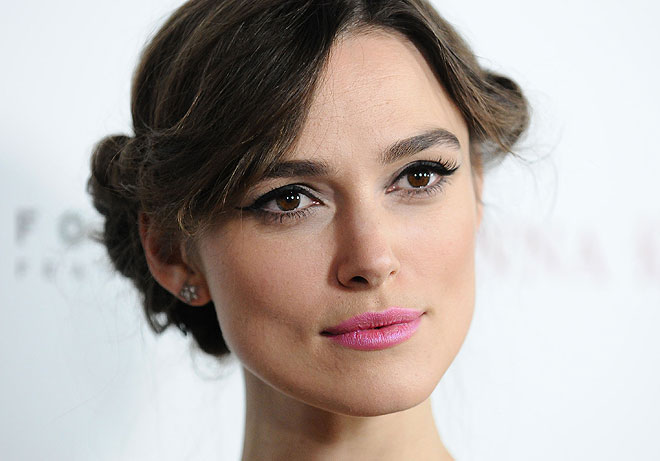 The Five Rules of Perfect Brows
Eyes may be the windows to the soul, but eyebrows are the window treatments. Since everyone covets perfectly sculpted arches, it's no wonder that celebrities like Reese Witherspoon flock to brow expert Anastasia Soare. Here are Anastasia's top tips to perfect eyebrows.
Watch: How to Fill In Brows, the Easy Way
If you're less than handy with a pencil, powder makes an easy alternative. All you need is eye shadow or brow powder, a brush and a Q-tip to create full, natural-looking brows. Watch and learn!
Customize Your Brows With This Two-Brush Powder
I recently came across Elizabeth Arden New York Beautiful Color Brow Shaper & Eyeliner ($22, elizabetharden.com), a brow powder that can also double as an eyeliner, and I'm obsessed.
Shape Your Brows, Change Your Look
It's no secret that the right (or wrong) eyebrows can totally change your face. But how do you know if you arches are living up to their potential? We asked celebrity eyebrow stylist Joey Healy (Kyra Sedgwick is a client) to transform three real women by giving their brows an overhaul.
Editors' Picks: Brow Shapers
The best eyebrow-shaping tools on the market, as chosen by our editors.
Why You Should Stop Plucking Your Brows
If the current bold It Brow, as seen on beauties like Keira Knightley and Cara Delevigne and on the runway at Marc Jacobs, hasn't been enough to sway you from too much tweezing, maybe this will…