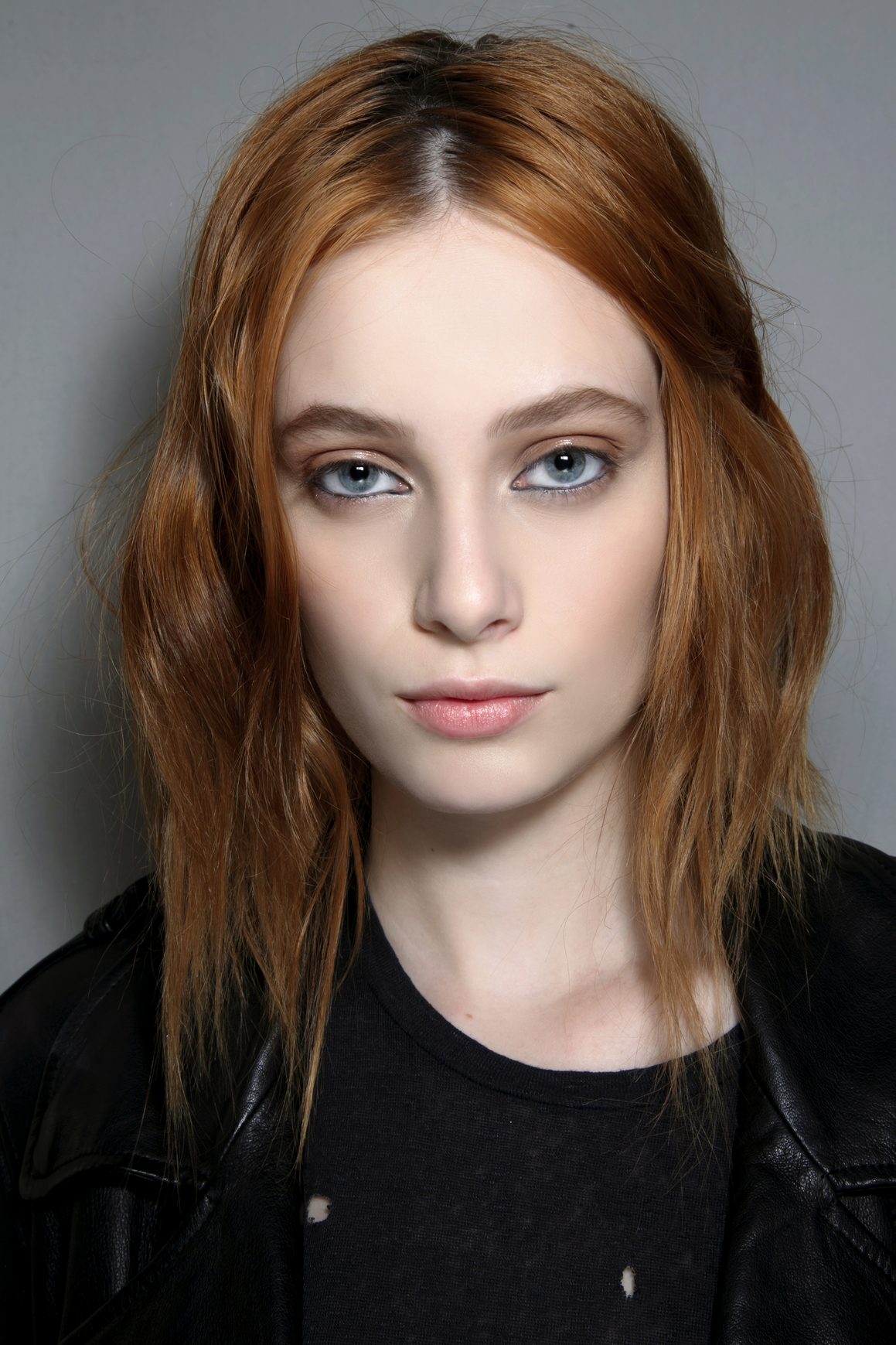 I went red two and a half years ago as the first real girl makeover for Daily Makeover—and I haven't gone back since. As a redhead my skin glows brighter, my freckles pop, and being completely honest, redheads do have more fun. I mean, who doesn't love a redhead? Christina Hendricks, Jessica Rabbit, Lucille Ball—totally enviable gingers, all. The only ones who don't seem to love redheads? The makeup industry. Look for any product that is matched based off of hair color and redheads are more often than not, excluded. Especially when it comes to eyebrow products.
"Redheads have been ignored in the eyebrow department for years, and just like us, have probably bought too many products hoping one would work," says Adrienne Vendetti Hodges, co-founder and and Editorial Director of redhead-focused site, How to be a Redhead. "Women with red hair typically have light, coarse brows, and rarely are their eyebrows the same shade as their hair." "Most products on the market are too red or gray, and never look natural. Or, there are kits that only a makeup artist could perfect."
Bottle redheads, or "redheads by choice" as the Vendetti sisters [Adrienne's sister Stephanie Vendetti is her co-founder] like to call it, usually make the mistake of applying rich red to their brows to match their new color. But if you look to any redhead, 99 percent of the time her brows are lighter or darker than her hair. "Redheads by choice and natural redheads should look for an eyebrow product with a tint of auburn, but with light brown as its main undertone," says Adrienne.
But of course, finding that magical product can be really difficult. If you're having a hard time finding a brow product that's not-too-red, not-too-brown and not-too-blonde, you're in luck, we've done your homework for you. Here are our picks for the best eyebrow products for redheads.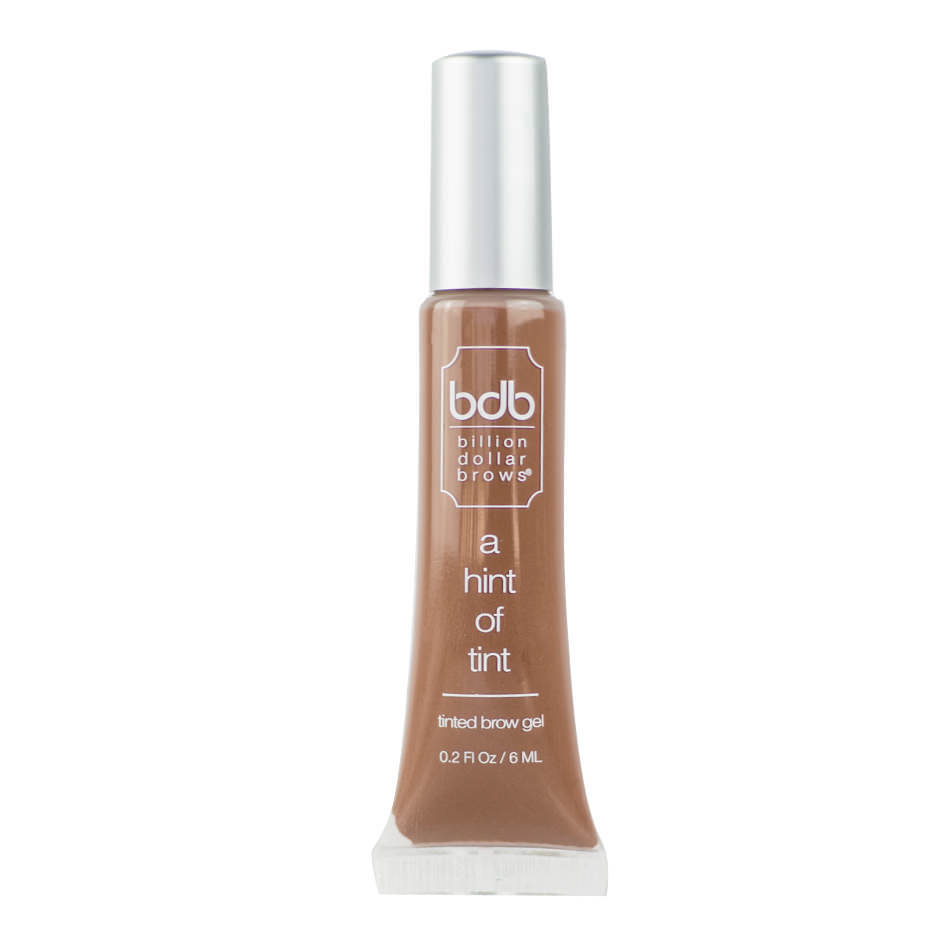 Billion Dollar Brows Hint of Tint in Red, ($18)
The Vendetti sisters launched this awesome collab with Billion Dollar Brows to satisfy the redhead niche market. This red tinted gel adds just a hint of soft auburn to brows—and it works with any shade of red hair. Simply brush through the brow once (or twice) with the wand and it creates the perfect amount of color and control. "The best part about the product is that it contains aloe," says Adrienne. "Redheads typically have very coarse brows, and the aloe works to calm and smooth the hairs."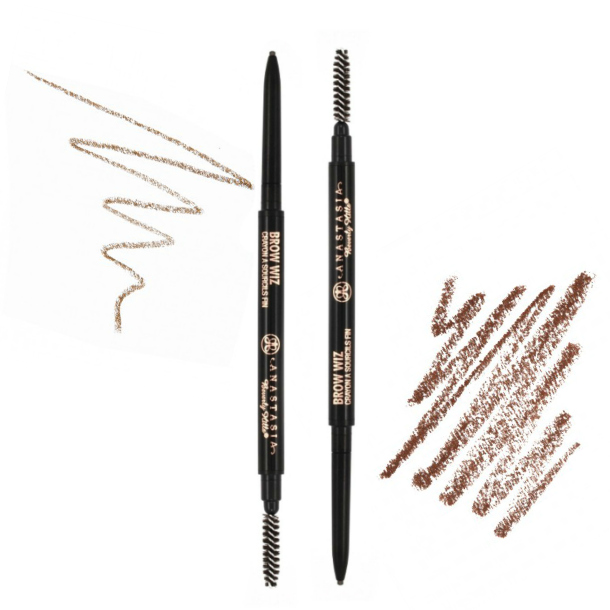 Anastasia Brow Wiz in Caramel and Auburn ($18 each)
This brilliant pencil is the gold standard for natural eyebrow definition—and it works perfectly for redheads, too. Caramel is a lighter, warmer taupe shade that works perfectly on strawberry blondes, whereas Auburn is deeper, with a stronger red undertone, and works best on those with auburn and burgundy hair. The spoolie brush at the end makes it especially easy to blend the product and comb your brows, and the waterproof formula ensure you won't be sweating your eyebrows off.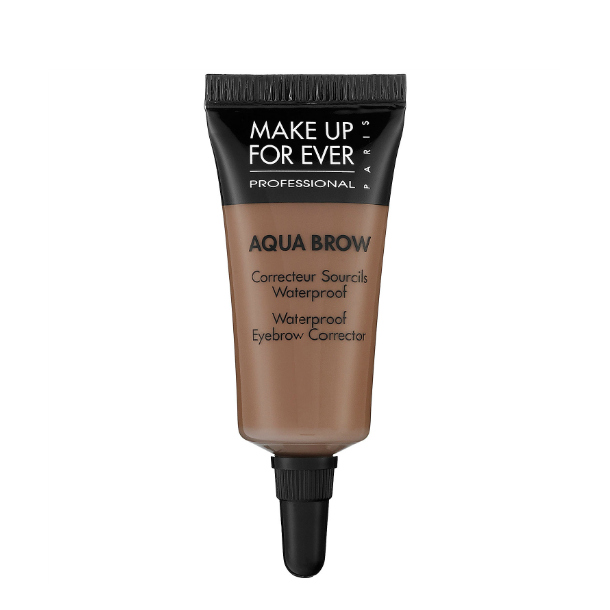 Make Up For Ever Aqua Brow in Blonde ($22)
The name says blonde, but this cool-toned deep taupe is totally perfect for gingers of both the natural and bottle variety. Applied with an angled brush, this waterproof (and life-proof, if we're honest) brow gel gives dramatic eyebrows to even the fairest redhead.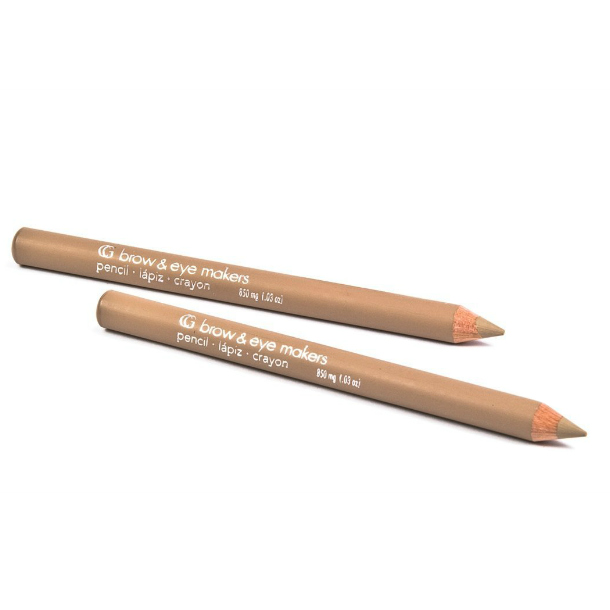 CoverGirl Brow & Eye Makers Brow Shaper and Eyeliner in Soft Blonde ($3.49)
Perhaps the best drugstore brow pencil on the market, this easy to use brow pencil in Soft Blonde perfectly defines and fills in light pale, coarse brows. Best for strawberry blondes or redheads who prefer paler brows, it's especially great for filling in any empty spots from overtweezing.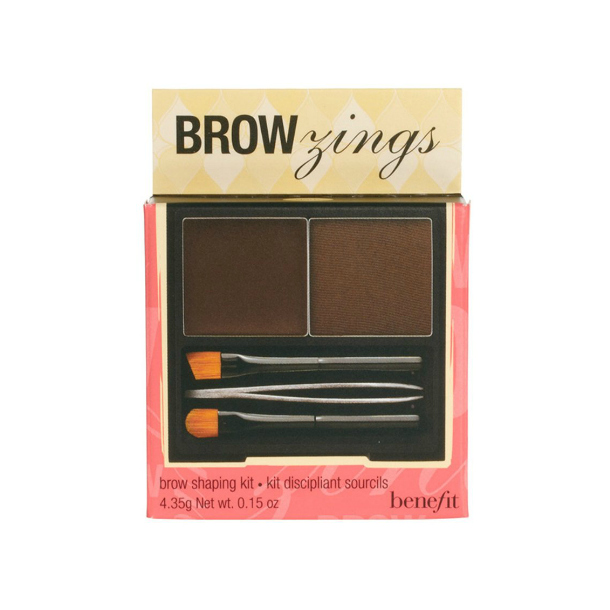 Benefit Cosmetics Brow Zings in Medium ($32)
If you're looking for really bold brows that actually work with your hair, this is the kit for you: Brow Zings come with both a defining wax and a tinted setting powder, so that you can get as bold or as natural with your eyebrows as you like. The Medium shade especially is both deep and warm-toned, but not SO warm that your brows will compete with your hair. The best part? This kit comes with both an angled brush, a blending brush AND a pair of mini-tweezers, so you're ready for whatever eyebrow emergencies may come.
More from Daily Makeover: A History of Eyebrows: See How They Transformed Over the Years