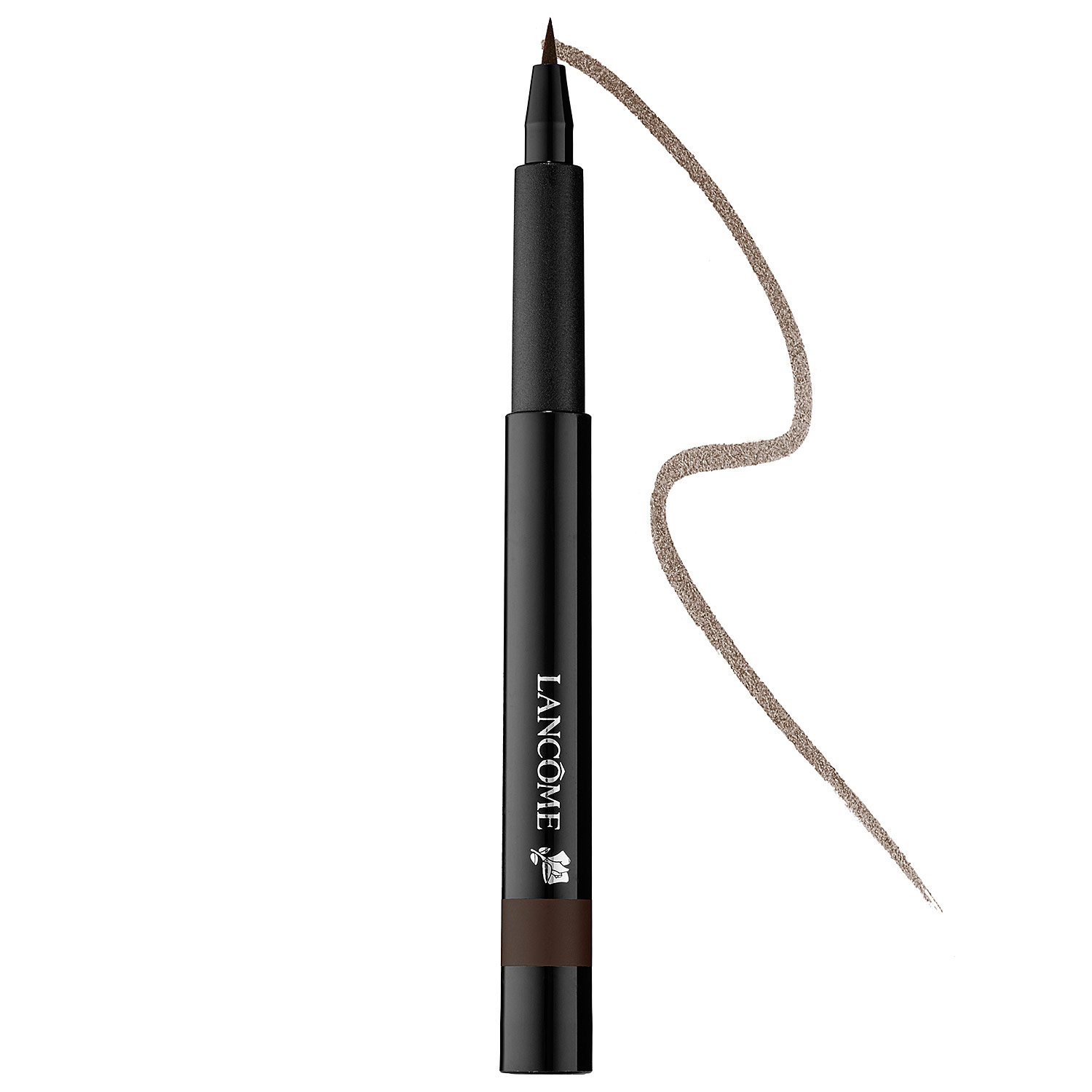 We've seen the evolution of brows spanning this decade and decades past. Thin, thick, full, swoopy, straight—brows have seen many forms. If you're a bit on the thin side and wish to get your brows "on" to the point of not having to over-exaggerate your facial expressions to get your point across, but not "on" to the point of Instagram brows or caterpillars over your eyes, there are ways to define your brows without looking like you've defined your brows. Sure, you can just use a nice brow pencil, but those always need frequent sharpening and blending. And then there's the potential of mid-day smudging.
MORE: Eyebrows 101: Expert Tips on Filling In, Shaping, Growing Out Your Brows
Take the stress out of it and get yourself a brow pen. Yes, a pen. You might think that a pen would be THE overboard filler, but these fairly new products (they've been around in the Asian beauty markets for quite some time now, naturally) are so light—just a tint— that it's so easy to fill in as you go, making your brows appear fuller and more defined without the harsh lines and obvious shading. The tips are usually pointed felt-tips for easy micro-strokes too. Think of it like a watered-down sharpie for your brows.
With Lisa Eldridge at the creative helm, Lancôme just came out with one, their waterproof Sourcil Tint Long-Wear Eyebrow Pen which lasts all the live-long day, sans smudging, and comes in four colors. For the beginner, Eyeko took the guesswork out of it, offering one neutral brow pen for near universal definition. If you're a bit skeptical, feel free to indulge in NYX's Eyebrow Marker, which is wallet-friendly but comes only in two colors, medium and deep.
With your pen of choice, just use light, feathery strokes within your brows, following your natural arch and shape until you reach your desired coverage and definition. Allow to dry and "set" and voila—you've got brows all day long.