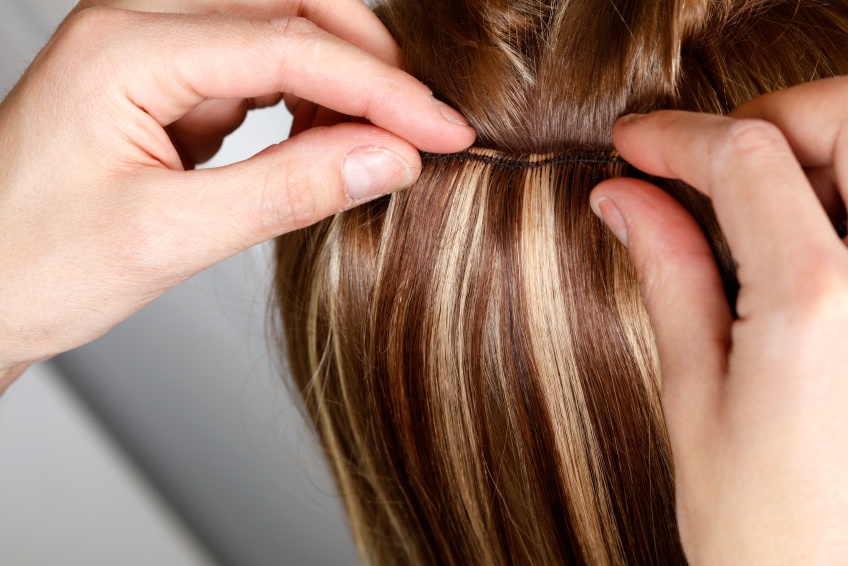 Those who are familiar with the hair industry (or those who lust after long, thick locks) know that hair extensions have been a prized possession lately, with extensions becoming more luxurious as of late. Real hair is all we want attached to our heads now, and Indian hair is the top of the line. But, we also know that if you want that head full of hair you need to be willing to pay the big bucks for it, and apparently certain criminals know that too.
According to the New York Times, burglaries have been on the rise in salons lately. But, they haven't been heading for the cash register, instead they've been stealing the hair. Not the fake stuff though, they've known to go for the good kind, the real strands. Recently, at My Trendy Place salon in Houston, $150,000 worth of extensions were stolen. And, in just the past two months, robbers looking for human hair have killed a beauty shop supplier in Michigan and have carried out these burglaries across the nation in which they've made off with tens of thousands of dollars of hair at time.
Once the hair is stolen, it's typically sold on the street or via the internet, including eBay. The most expensive type of hair, is known as remy, which is from Indian women. It's sold with its outermost cuticle layer intact which allows it to last longer, but costs $200 per package (and most women need two packages, plus cost of attachment).
The Times states that in addition to the recent Houston robbery of $150,000 this month, thieves have also taken $10,000 in hair from a San Diego salon; $85,000 from a shop in Missouri City, TX.; $10,000 from a salon in Dearborn, MI.; and $60,000 from a business in San Leandro, CA.
Ms. Lisa Amosu of My Trendy Place said, "People who don't want to pay the prices will buy it from the hustle man. It's like bootleg DVDs and the fake purses. But this is a quality product."