I've had a major complex about my hair since I was a small child. I have so much of it that when I was in kindergarten, my mother got so frustrated with having to comb the snarls out that she just chopped it off. The horror!
My childhood/adolescence was a dark comedy in how not to cut your hair: Here I am at my third birthday party rocking a Little Lord Fauntleroy hair 'do: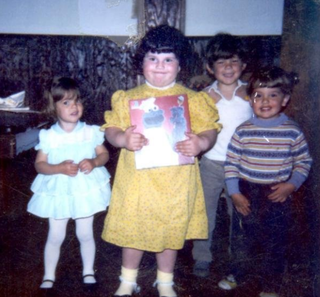 Very early 80's…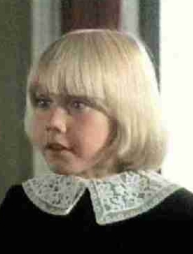 With my two childhood friends. Notice how Katie's hair is long and cute in barrettes. Not only am I rocking a bowl cut but I have my name on my shirt. Just in case I forgot what it was.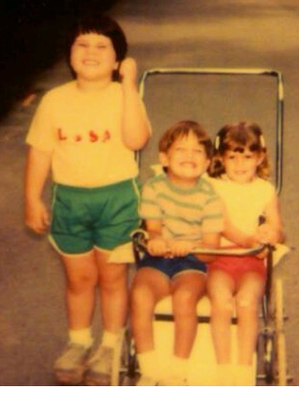 And here I am in second grade with just my hair fully chopped off. A kid on the play ground asked me if I got a sex change operation over the weekend. I was 8. Not traumatizing AT ALL.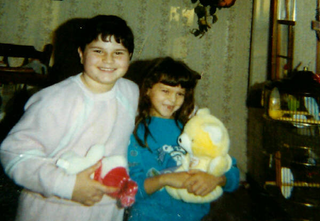 The bad hair cuts continued into my awkward adolescent years. Here I am at my piano recital when I was about 15. In addition to about 7 inches in length I also needed some mascara: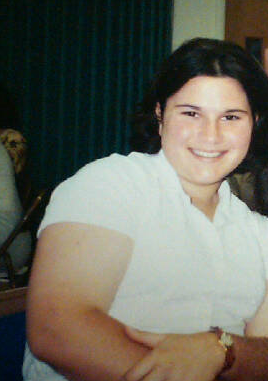 Aaaah the wonder years.
So it's no surprise that I have been on a quest to have long hair since I was about 20 years old. I've been growing my hair out ever since. With the exception of cutting it into a chic bob when I was 26 and was looking for a new job, it's been pretty long.
My good friend Jessie is the queen of extensions. I saw her last weekend and she looked amaaaazing! Her hair is shoulder-length, and she had these gorgeous flowing locks.
"Oh girl this is my weave!"
She explained how they were clip-ins, and real human hair to boot! So you could style and wash it like the real hair on your head. I went to work the next day and immediately did my research.
This past weekend I was bopping around Hoboken and came across Ricky's. I decided to pop in to see what they had in the way of clip-ins.
The girl showed me the Remy brand extensions. They're apparently super easy to use and 100% human hair. Why not? I thought. They are an investment! My best friend Krystal was visiting for the weekend, so she assisted me in making sure that everything was straight.
So here I am before extensions: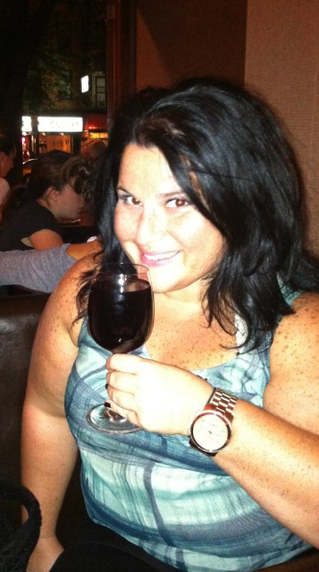 And here I am after clipping them in (Weird. I'm wearing the same shirt in the above picture as I am in the below photo and it's two weeks later):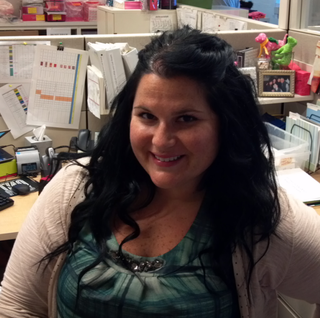 Back view: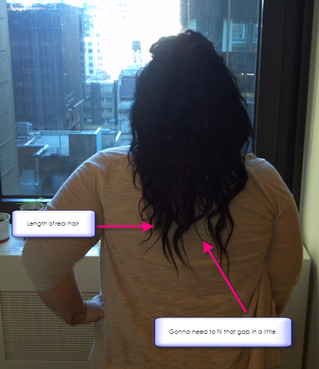 My hair is actually super long, but there is not enough length in the front. The last time I got it cut I got a semi-mullet, so I really wanted length and volume.
The extensions are pin straight, so I used my Infiniti You Curl to get the waves and voila! You just clip them in all around your head, and it's so easy! Totally worth it, and I am obsessed with them. I can't believe how they have changed my look!
Tell me about your extensions!