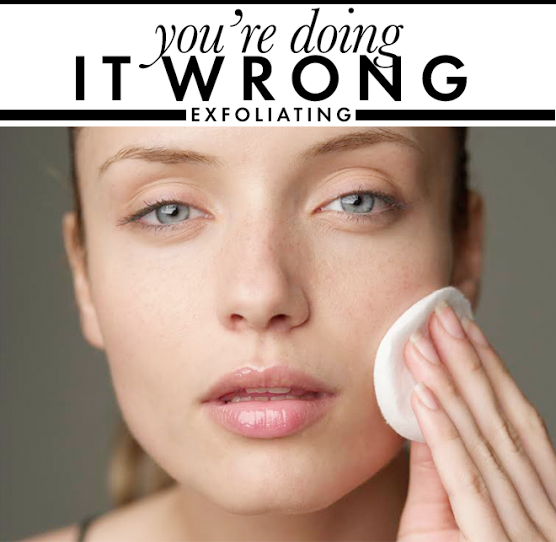 The bibles of beauty have made us well aware that exfoliation is super important. We need to make sloughing off dead skin cells a habit to keep our skin bright, healthy and fresh. Unfortunately, some of us may be overdoing it.
"Over-exfoliating is a huge no-no," says e.l.f. Cosmetics Makeup Artist and Creative Director Achelle Dunaway. "Your skin is delicate. A gentle cleanser used daily with a washcloth is a great way to thoroughly cleanse skin. If you see your skin breaking out, getting red and irritated, or becoming overly dry, this is a good indicator that you've crossed over into excessive exfoliation."
"No worries, though. Here's a cheat sheet: If you like using scrubbing beads, opt for about three to four times a week, or if your prefer a mini power tool to buff out your skin, stick to about once or twice a week. And always rehydrate the skin after cleansing with a moisturizer to lock in hydration for a healthy glowing complexion," says Dunaway.
Read more: The Dos and Don'ts of Exfoliation