As most of us know, pulling a fashion show together takes teams of people and months of planning. From figuring out which fabrics to use to determining which lip color will coordinate best, every detail matters. Over the course of New York Fashion Week, we'll be sharing with you the "Life of a Look" in which a select few MAC Cosmetics artists walk us through each crucial step of planning the look for their shows.
MAC Cosmetics Senior Artist Romero Jennings broke down some of his final steps of planning as he got ready to lead the makeup for the Katie Gallagher Spring 2013 show for us below. Read on to find out what happened during everything from his initial meetings, the makeup test and the show!
August 28th 4:30 PM: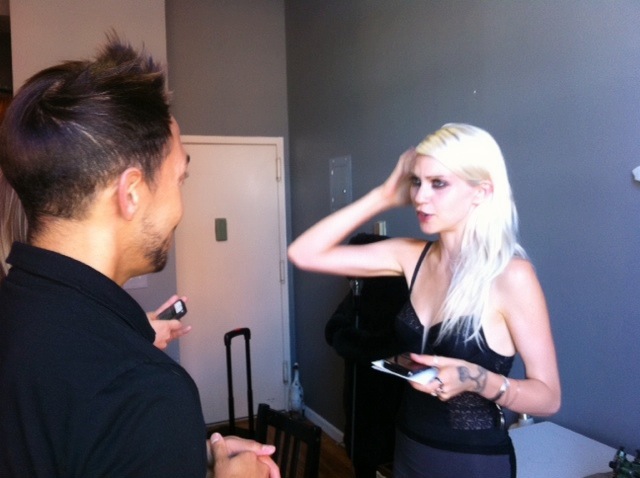 To get an idea of how we wanted to do the makeup, I met with the lovely designer Katie Gallagher to hear about her inspiration for the collection.
August 28th  5:00PM: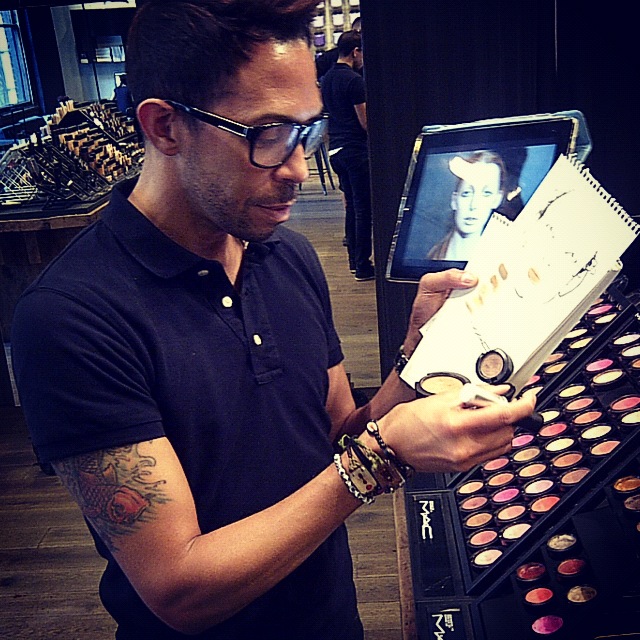 During the makeup test we consider all of the elements including the show venue, hair style, clothing and nails – and tweak the look as we go along. We also consider model count and total makeup assistants for the show.
September 4th 12:oo PM: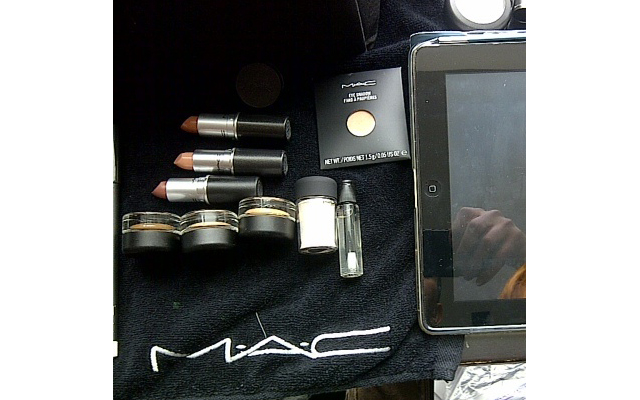 Products used in the final look were Cream Colour Base in Hush and Lipstick in Cherish with a slight touch of M·A·C Clear lipglass, Face and Body Foundation (which I kept powder free since I wanted a dewy spring feeling), Pink Opal pigment as highlight, Sculpting Powder for contouring cheeks, Fascinating eye pencil in waterline, and my favorite new shades Redhead and Dirty Blonde for SS13 Fluidline gel liner as shadow wrapping the eye in a soft blended smoke!  Important is to work fast and use a soft blush to apply the creme! I love the #224 brush for an effortless application.
September 6th 4:06 PM: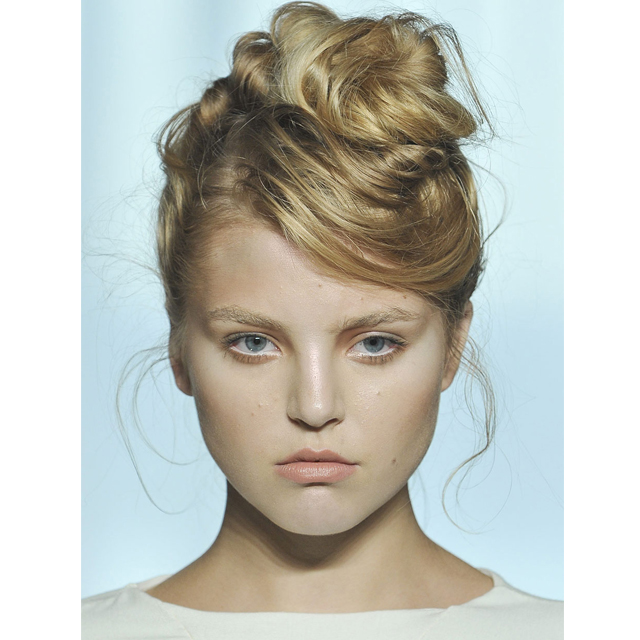 Models walk down the runway for rehearsal. Skin is highlighted and contoured to sheer approachability with an edge. Because of a change in hair structure, Katie and I decided to make small but important changes to the look on the day of the show: I did not use gloss on the eyelids because I didn't want it to interfere with the loosely structured hair. Instead we did Pearl Cream Colour Base for the entire highlight of the face and Pink Opal pigment on top.
To follow Romero as he goes through the rest of his Fashion Week journeys, make sure you're connected with him on Twitter @MAC_Romero_J and of course, follow @BeautyHigh for more NYFW updates!
[Photos Courtesy of Romero Jennings and Imaxtree]