As the saying goes, success is often born from past failures—and this is certainly true when it comes to perfecting a healthy, shiny hairstyle! It's hard to imagine Eva Mendes with anything other than gorgeous, glossy hair, but it's actually taken her years—and several 'do disasters—to learn how to tame her unruly mane. And we've had those hair evolutions too! Here, Eva and our editors share their best "Before I knew better…" hair moments, and the fixes they've finally mastered.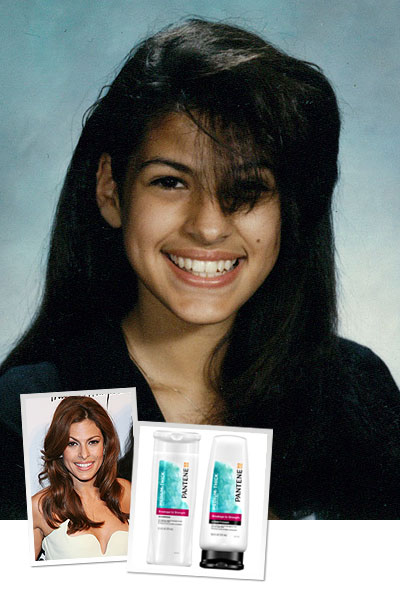 "Before I knew better, I did so many bad things to my hair. I got a perm in 7th grade. It was awful. I didn't need any more body, actually could have used a little less. I also remember going through the thing where I used to hide one eye with my hair. I have pictures from junior high school where just one eye was hidden. I used to think that was the coolest thing ever! It wasn't at all. My biggest hair challenge has always been having a lot of thick, frizzy hair. Let's be honest. It's like hair from the eighties. It wants to go back there, and I have to tame it and go no, we're modern now! So I've been using the Pantene Pro-V Medium-Thick Hair Solutions Breakage to Strength Collection ($3.99 – $7.99) and I love it. The shampoo lathers up a lot, and you only need a tiny bit of the conditioner. It's very rich, but it doesn't stay in my hair."
— Eva Mendes
Actress & Pantene Spokesperson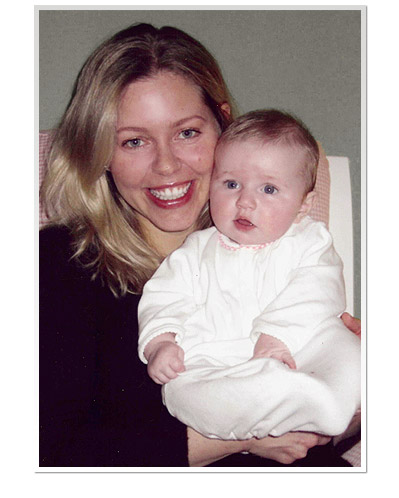 "Before I knew better, it took me an hour to blow dry my hair. It wasn't until I became a mom, that I realized I had to figure out how to speed up my styling time, because I had zero time to get ready in the morning. I felt so tired and was carrying around a lot of baby weight—I desperately needed great hair to help me feel better! First, I realized that using a basic serum wasn't enough, and I needed a light straightening cream that actually helps smooth out kinks. Also, a stylist taught me that you can be sloppy about drying your hair until it's about 90% dry by just using your hands to pull your hair straight. Then, once it's is almost dry, start using a big fat round brush to sleeken everything out. Now it only takes me 15 minutes!"
— Rachel Hayes,
Editor In Chief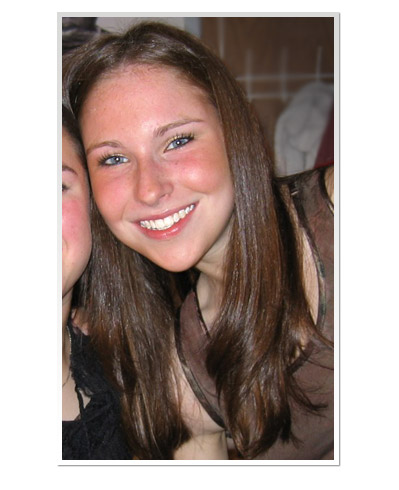 "While my hair is thankfully frizz-free, it's also extremely limp due to how fine the strands are. Before I knew better, I had no idea how to create volume, and I actually made the problem worse by using a flat iron. When I started college, stick-straight hair was all the rage, so I'd quickly press my strands into oblivion before running to class. While the flattening iron was great for achieving that trendy, straight look (and, I would later discover, straw-like texture), it also ruined any natural volume my hair sort of had. I finally realized I needed to put down the iron, and pick up a volumizing heat-protective spray, blow-dryer and a big round brush to create body and shine. Finally, my hair has life and volume and looks healthy again!"
— Lauren Le Vine,
Editor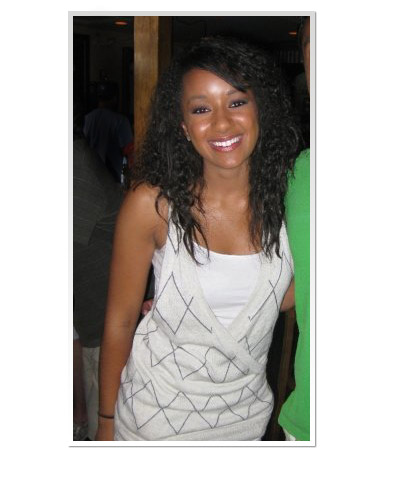 "Before I knew better, I'd go months without trimming my hair. At one point during college, I wound up sporting this unfortunate grown-out, dead-end look. After finally realizing how lifeless and ragged my ends looked, I learned two things: 1. Dry, scraggly ends are never in style. 2. Getting a quick trim every six weeks or so is an absolute must. Once I committed to a regular trim schedule, I noticed a significant improvement on the health and texture of my curls. Now, I also use a healing hair cream to treat dead ends that pop up between trims. My Pantene Pro-V Pick: Normal-Thick Split End Repair Crème ($5.99). It helps seal up splits and moisturizes dry hair to prevent more tears from happening. My big, bouncy locks have never looked better!"
— Ami Dia,
Editorial Assistant
This post is sponsored by Pantene. The information included is the honest opinion of our editor. Please read our Editorial Ethics Pledge if you'd like to know how we select products to feature.