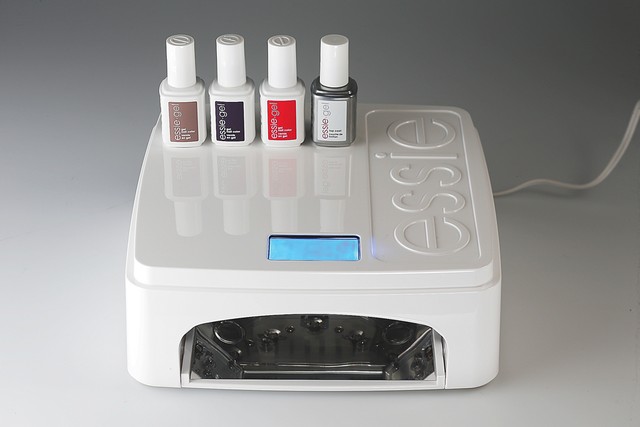 For as long as we can remember, Essie nail polish has been our go to for the best color selection in the game. When you need an almost-nude pink, Ballet Slippers will do the trick. If you're looking for a bold new holographic polish, For the Twill of It should be painted on. Plus, for those of you who crave a matte finish on your nails, Matte About You is a staple for your nail polish collection. The latest news to come from Essie, however, is even more exciting. Coming this October, Essie will be introducing its first professional gel service in a range of 36 colors.
MORE: Essie Launches Nail Wraps to Complete Their Nail Offerings
Gel manicures have taken a lot of heat for damaging the nails after the manicure, but Essie was determined to put an end to that. Gerald Densk, Essie's general manager for the professional products divison of L'Oreal USA, says, "We did a lot of research and saw the number-one issue was that gel manicures leave nails in a poor condition. As much as [Essie Gel] was about nail care and conditioning, it was also very much about our color authority." According to Densk, Essie Gel is designed to last on the nails for 14 days and the formula contains keratin, which delivers vitamins B5 and E to the nail for conditioning.
MORE: Essie's Newest Collection Brings Some Zen to Your Fingertips
The service will cost $35 and will be available in nail bars and full-service salons that carry Essie products nationally. While the gel formula doesn't allow for exact color matching to the shades Essie is famous for, they're as close as they can get with names that correspond with the favorites. Dance Class will be the Ballet Slippers of the gel manicure, so all of you who are loyal to the color can still have your cake and eat it, too.
Image via WWD
[WWD]