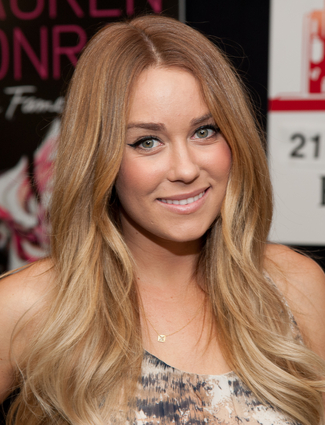 Photo: Bobby Bank/Getty Images
Skin care expert Suki Kramer shared important tips with us on how to keep our skin in perfect condition during the height of summer.
Summer is now clearly in full swing but it's never too late to whip your skin into shape–showing off a confident, bacne-free back, smooth, hydrated legs, and radiant glowing shoulders. We spend so much time on our faces but hardly pay any attention to our bodies. We really should take better care of the skin we live in, not only to look fabulous walking around the pool or beach in our bikinis, but because, as we should all know by now, we are essentially eating what we apply to our skin. Here are some tips to make your skin summer luscious.
Best Summer Beauty Bargain Buys
Exfoliate
When you're taking it off, TAKE IT OFF! Each morning in the shower, use an exfoliating sponge or massager. This cleans off dead skin cells that will wreak havoc on your complexion–especially since we sweat more in the summer. Always use natural products and/or body brushes and look for infusions like ginger, coffee, caffeine (which helps with cellulite and circulation). Get one of those long armed scrubbies so, there's no excuse for not reaching the middle of the back. Don't be lazy now! Just because you can't see your back doesn't mean we can't!
Moisturize
The best way to have confidence when your clothes get teenie is to keep your skin soft, dewy, pliable and hydrated. The best time of day to moisturize the skin is when you are straight out of the shower and still damp. When I haven't just come out of the shower, I spray toner on the skin, wait a moment, then moisturize–progressively going over each area of my body with my favorite lotion. My boyfriend likes to watch this process…it's the best way to keep skin perfectly smooth all summer long.
The Best Way To Fight Acne This Summer
Wash Daily With Organic Skincare Products
In the summer, the ground tends to be a lot drier, so there is a lot of dust flying around. Then again, you could live in an area like I do where it's so humid your hair looks like you just stuck my finger in a light socket. Either way, cleansing daily with a natural soap or cleanser that softens the skin is the way to go. Otherwise, you may have some nasty breakouts (see bacne reference).
Never forget to remove all makeup before bedtime, and look for ingredients like oat flour, shea butter, grapeseed oil, jojoba and glycerin–all of which deeply hydrate, soothe and soften the skin.
Use a Toner
Toners balance skin's pH, help moisturizers work better and more completely, remove excess dirt, toxins and makeup, and infuse the skin with botanicals and actives, depending on the toner. They also provide much needed refreshment, especially when you keep them in the fridge, which I do all summer long. They also can be, when you find the right kind, used in lieu of a cleanser on a soaked cotton ball. Oh so refreshing!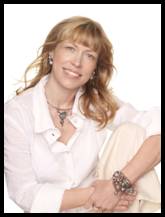 Suki Kramer, president, founder and formulator of synthetic-free cosmeceutical skin care line Suki clinically-proven natural solutions, has dedicated her life to the research of how the body processes and reacts to all environmental variables, from food consumption to product absorption. Her passion for efficacious, natural products and ingredients has made her a leader in the healthy skin movement. As a guest editor for Daily Makeover, Suki will share her knowledge of natural ingredients as well provide you with the information you need to make the right decisions about what you consume, both inside and out.