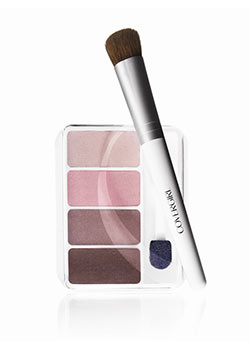 When it comes to makeup, I'm all about the eyes. Sure I like a good lipgloss and I'm currently obsessed with cream blushes, but when it comes down to it, the products taking up the most space in my beauty cabinet are shadows and liners.
I love eye products because they are a great way to make your eyes pop, but I wasn't really sure how to use them to my best advantage. Recently I had the chance to get some one-on-one lessons from CoverGirl Celebrity Makeup Artist Molly Stern on how to really make my eyes the center of attention.
"The more sparkling your eyes are, the more people connect with you," says Stern. To maximize your gaze, she uses CoverGirl's new Exact Eyelights Eye-Brightening Eye Shadow. Each palette contains four shadow hues that are said to help enhance your natural eye color. "They take the guesswork out of doing your makeup because each shade is technologically geared to enhance your eye color," says Stern.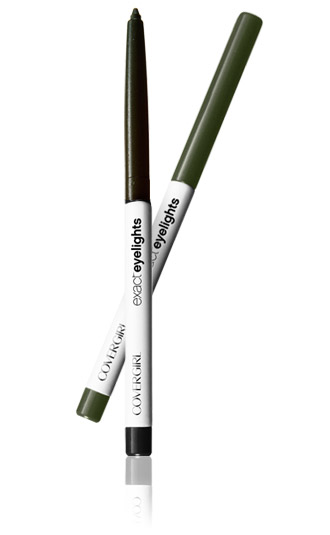 To get the ultimate bright eye effect, Stern recommends choosing the palette formatted for your eye color — green, hazel, blue or brown — and applying color 1 on your lids from your lashline to your browbone. Then take color 2 and apply it right on the lid, followed by color 3 into the contour for shading and definition. Use ta sponge tip applicator to create a fat, smudgy line at the top of the lashes using color 4. Finish up by using a little bit of liner on your lower lashline, right where your lower eyelid and lash meet and then lightly smudging it to create a pretty, smoldering look.
Stern advises using mascara only on your top lashes and leaving the bottom lashes bare. "I feel it [mascara on the lower lashes] drags the eye down and the point here is to bring your eyes up. It's also the first place that smudges, especially in the summer months," she says.
What do you think, will you try this trick at home to make your eyes look bigger?
As one the web's largest beauty sites, DailyMakeover.com constantly receives products from beauty companies for editorial review. Please read our Editorial Ethics Pledge if you'd like to know how we select products to feature.