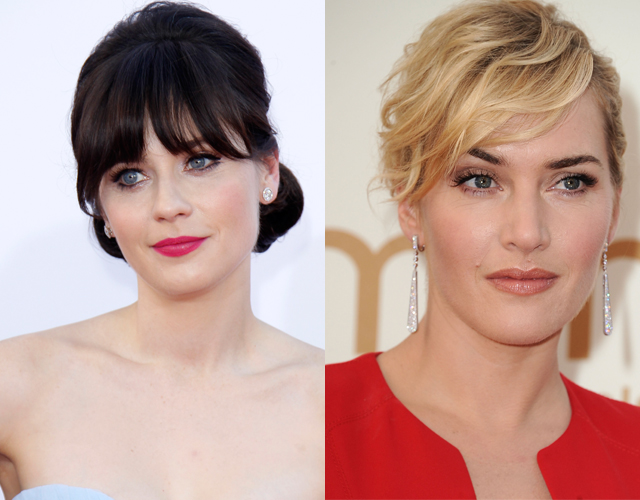 With the Emmys coming up this Sunday, awards season will officially be kicking off – which means we'll be able to see how our favorite celebrities transition the trends that we've been watching for during the past fall and current spring season of fashion week and take them to the red carpet. From sleek side-swept curls to low ponytails and chic chignons, we're sure that the awards ceremony will bring a variety of gorgeous and glamorous looks – and can only hope that there will be some surprises in store.
We spoke with Sunnie Brook Jones, Head & Shoulders celebrity stylist to see if she had any major predictions for Emmys night, as well as to find out which looks she would be looking forward to the most. Below, she takes us through which styles to be on the lookout for on the red carpet Sunday night as well as how exactly that whole "wet" look will probably play out on the red carpet. Read on for more hair wisdom!
Beauty High: What are the biggest hair trends that you think will make it to the red carpet on Sunday night?
Sunnie Brook Jones: I think we will see deep side parts with sleek lengths and cashmere textured chignons. Loose undone texture with lots of shine and movement (sure to be paired with a crimson lip)! To achieve lots of shine and movement, your hair needs to be strong and healthy. Head & Shoulders Damage Rescue is a good shampoo to treat damaged hair from the scalp down.
MORE: 15 of the All-Time Best Looks From the Emmys
During fashion week, we saw things like low ponytails, soft texture and sleek "wet" looks – do you think some of these fashion week looks will pop up on the Emmys carpet?
Fashion week always influences the awards shows but the Emmys tend to play it a bit safer than the other award shows. The wet look will possibly translate more into a shiny sleek look. The low ponytails will definitely happen with amazing earrings I imagine and a bit more volume on top.
What hairstyles do you hope to see more of?
I would love to see Marc Jacobs big whimsical curls from his fall collection play into the celeb land this season. I'd also like to see the length in Hollywood styles come up a bit shorter so we can see some bouncy hair. Rapunzel hair has been going for too long!
Which celebrity is always your favorite to look out for and why?
Kate Winslet – she is classic and graceful in her attire. Exquisite is the word I would use. I also love Alexa Chung – she is playful with her fashion and always intriguingly effortless.
Photos via Dan MacMedan/Steve Granitz/Getty Images