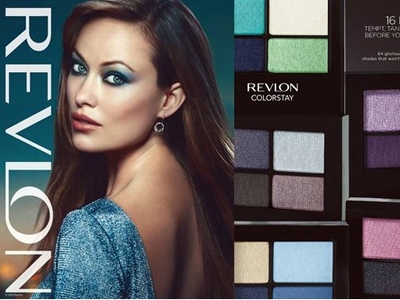 Photo: © OurVanity
When we spoke with Olivia Wilde a few weeks ago, the latest Revlon brand ambassador said that one of her favorite parts of the new gig was crafting an advertising campaign around her personality. "I'm not a model," she told us, "but the ads are tailored to who I am as an individual."
Try on Emma Stone's hairstyles in the Makeover Studio
Judging by the newly released first look at Revlon's 2012 print campaigns, in which Wilde stars alongside fellow actress and ambassador Emma Stone, the red carpet darling is most definitely a product of the 80's. Her turquoise-laden, disco-inspired spread was styled by famed makeup artist (and Revlon global creative director) Gucci Westman.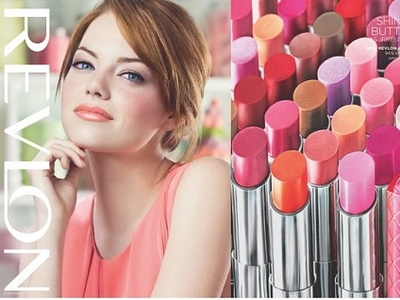 Photo: © OurVanity
Emma Stone, with equally alluring azure eyes, sports a peach-y pout in her ad for the mega-brand's latest line of lip butter. Playing into Emma's penchant for romance and comedy, and Olivia's burgeoning sex symbolism, both ads recognize the modern appeal of each actress while simultaneously beckoning foregone decades.
It seems as though Revlon's vision for beauty in the coming year is actually a look back: Emma's ad is a nostalgic gaze at the mid-90's revisiting of the 1960's, while Olivia looks like she just emerged from Studio 54.
Try on Olivia Wilde's hairstyles in the Makeover Studio
We've got to give Emma credit for her stylish 2011 turn-around. The transition from token goofball to cosmetic-reping glamazon is not often made. But if it came down to a duel, Wilde's electric ad gets our vote for the simple reason that it makes us want to buy makeup more.
Which starlet stole the Revlon spotlight this year (until Halle Berry's ads are unmasked)? And are you excited about this blast from beauty's past, or left wanting for a step in the next direction?