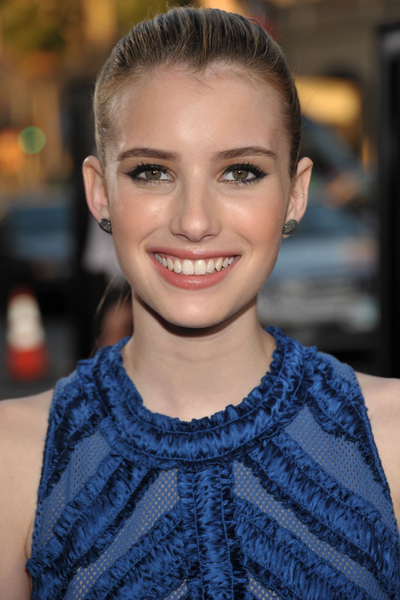 Photo: © John Shearer/WireImage
Emma Roberts would never ask a man for fashion advice.
The 20-year-old actress says she wouldn't trust a member of the opposite sex's opinions on style and would rather get tips and opinions from her girlfriends.
She told Seventeen magazine, "I never ask boys' opinions on clothes, ever. I really think, unless you think the guy has style, don't ask. I only ask my girl friends–I don't trust guys' opinions!"
Emma also revealed how she has accepted she will never be curvy but knows she can still be sexy.
She said, "Sexy when I was younger always meant boobs, and I've never had boobs in my life–so I always felt that sexy was out of the question for me. I used to really want to be that kind of voluptuous girl, and I've just kind of embraced that I'm not."
Emma–who is the niece of Julia Roberts–recently she loves her "crooked" teeth. " The Scream 4 star said, "I have really crooked teeth–they give me character! We Robertses have too many teeth for our mouths."


Try on Emma Roberts' hairstyles in the Makeover Studio!