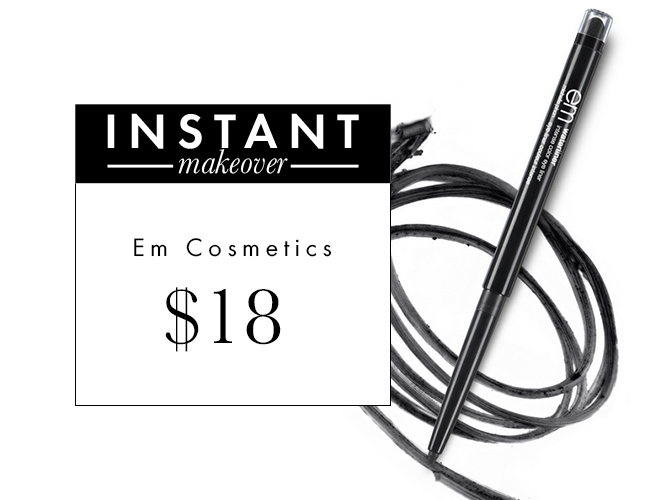 Occasionally we come across a product that bestows an immediate glow, changing our look (for the better!) in an instant. Since we'd be remiss to keep them to ourselves, we highlight these genius finds in our Instant Makeover series.
To be honest, applying eyeliner to my waterline feels like a mild form of torture. It's highly uncomfortable to apply makeup right next to my eyeball, but the result is so gorgeous, I put up with it. The experience has gotten considerably easier, though, since discovering Em Cosmetics Waterliner ($18, emcosmetics.com).
Unlike other liners, this formula glides on easily and delivers rich pigment the first time around, so I'm not having to go back and forth over the same area. And once it's on, the color doesn't budge, even when my eyes inevitably begin to water after application.
You can also use this liner on your upper lash line. A rubber eraser at the end of the pencil will help you to smudge your liner, and you can even pop out the eraser to find a pencil sharpener on the other end of it. Pretty genius, right?
Read more: 5 Natural Eye Makeup Products We Love