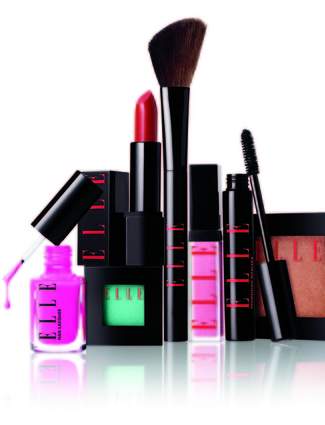 Photo: Courtesy of Elle
I have been a fan of Elle Magazine for as long as I can remember. It's always been a great resource for fashion, celebrity features, trends and news. When I heard that the brand was releasing a makeup collection, I could hardly wait!
Jessie J Volunteers To Shave Head For Cancer Research
Esteé Lauder's entrepreneurial think-tank, BeautyBank Inc., is responsible for the cosmetics line, which includes a variety of blushes, bronzers, eyeshadows, liners (eyes and lips), lip glosses, lipsticks, mascaras, and nail polishes. The line will be launching in April, and it is only available at Kohl's stores.
The ladies at BeautyBank Inc. were kind enough to hold a preview of the collection, as well as provide makeup artists, so we could play around with the products. I really enjoyed the wide range of nail polish colors (28 shades!), and the non-gimmicky approach to makeup. My conclusion? If you have a Kohl's nearby, it's a great way to experiment with bright colors for spring.
As one of the web's largest beauty sites, DailyMakeover.com constantly receives products from beauty companies for editorial review. Please read our Editorial Ethics Pledge if you'd like to know how we select products to feature.