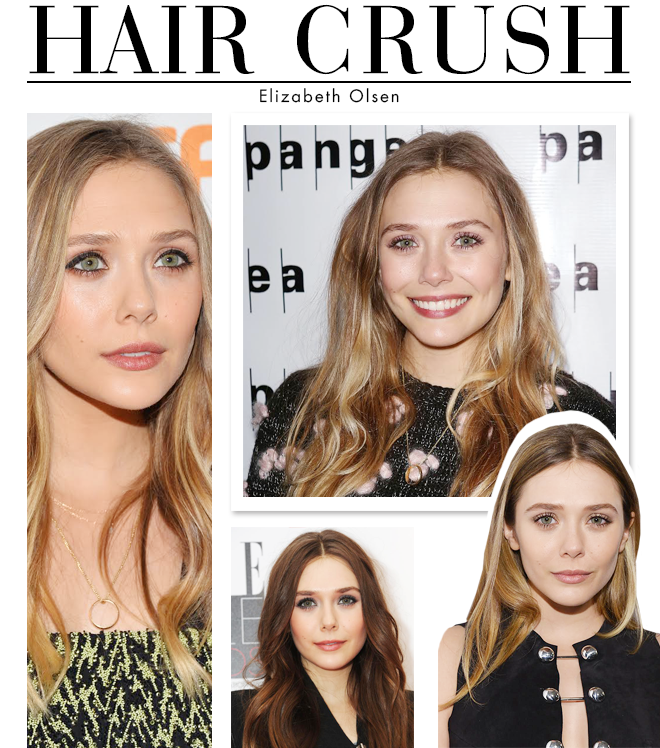 Beauty, success, talent, business savvy—the Olsen family genes are unrivaled, but while former child stars Mary-Kate and Ashley uphold a behind-the-scenes empire built upon design smarts, minimalist luxury, "Full House", and French financier fiancés (try saying that three times fast), Elizabeth Olsen is establishing a name for herself on and off the screen as both a thespian to watch and a beauty icon. And while her sisters have changed up their hair countless times over the years, Elizabeth maintains a certain signature look—long, parted in the middle or just slightly off center, highlighted—that, well, we would totally make ours if we could somehow muster up even half of her length, volume, shine, and other miscellaneous genetic advantages.
Here's what we've gathered from hair-stalking Elizabeth these past few years: She keeps it healthy. Even when her tresses are at their longest (which is pretty long), the actress's hair never looks fried or damaged. It's also predisposed, it seems, to natural thickness and texture, because whether up or down, wavy or straight, her strands always look full, plump, and effortlessly tousled, as if her entire life plays out in front of a wind machine.
We may never be able to achieve Elizabeth's enviable mane for ourselves without a lifetime supply of extensions, but there's always texturizing spray, volumizing mousses, shine serums, and… extensions. Hey, did we mention extensions?