Protect your sensitive skin with these winter SPF wonders.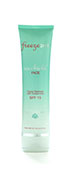 Freeze 24-7 Ice Shield SPF 15
If you're one of those well-meaning types who intends to wear sunscreen every day but usually forgets, this innovative cleanser is for you. It contains broad-spectrum sunscreen, so every time you cleanse your face, you wash away dirt and instantly apply a layer of SPF 15.
Price: $48
Where to Buy: freeze247.com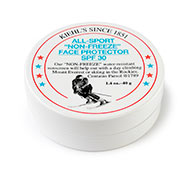 Kiehl's All Sport Non-Freeze Face Protector SPF 30
The sun's rays are stronger at high altitudes and the reflection of UV rays off the snow can cause severe sunburns. Protect yourself with this non-freeze SPF 30 balm that has a wax base, so it won't budge when you break a sweat.
Price: $18.50
Where to Buy: Kiehls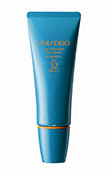 Shiseido Sun Protection Eye Cream SPF 32
The skin around your eyes is extremely delicate, which is why it's one of the first areas to show signs of aging. This eye cream contains a non-irritating broad-spectrum sunblock that won't sting your sensitive eyes, making it easy to wear all year round.
Price: $30
Where to Buy: Macy's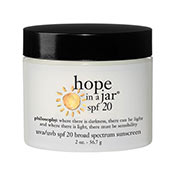 Philosophy Hope in a Jar SPF 20 Daily High Performance Moisturizer
We like this sun shielder for its bevy of ingredients that moisturize, protect, and repair scaly winter skin. UV rays don't stand a chance against its complex of five different types of sunscreen, while alpha-hydroxy acids, antioxidants and skin conditioners soothe and improve skin's texture. Moisture stays in and the sun stays out.
Price: $45
Where to Buy: Philosophy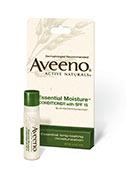 Aveeno Essential Moisture Lip Conditioner SPF 15
Dry, chapped lips are an unfortunate reality for this time of year. This moisturizing and protecting lip balm has oatmeal, jojoba oil and shea butter to nourish chapped skin and broad-spectrum sunscreen to keep those harmful rays at bay.
Price: $3.69
Where to Buy: Drugstore.com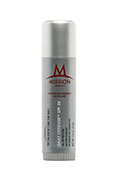 Mission Daily Offense SPF 30
Skip all the hassle of applying liquid sunscreen and use this convenient stick instead. It's a solid sunscreen that you rub directly on your skin, hands-free. Great for all over or those hard to get places like your ears and neck, it's also water- and sweat-resistant, quick-absorbing, oil-free and won't sting your eyes.
Price: $8.99
Where to Buy: Mission Skincare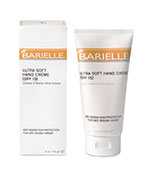 Barielle Ultra Soft Hand Crme SPF 15
Your hands are one of the first body parts to show the telltale signs of sun damage and aging. This pampering hand cream features almond oil, vitamin E and olive fruit oil to soothe and nourish rough hands, plus broad-spectrum UV protection to prevent sun-damage induced age spots, fine lines and crepe-y texture.
Price: $20
Where to buy: Barielle Skin Care
As one the web's largest beauty sites, DailyMakeover.com constantly receives products from beauty companies for editorial review. Please read our Editorial Ethics Pledge if you'd like to know how we select products to feature.