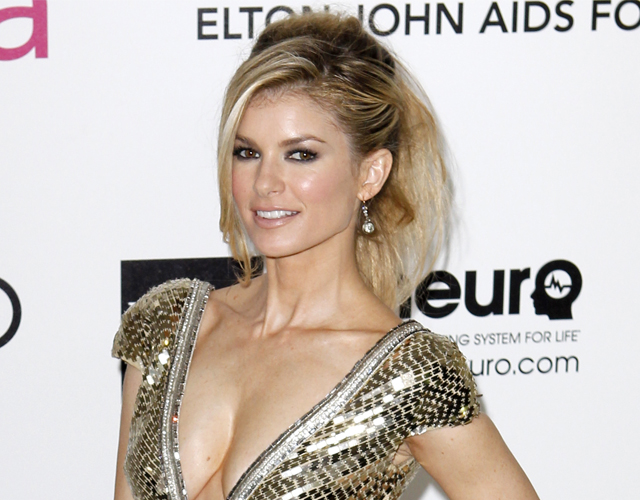 Since we are lucky enough to work with a bevy of experts who drop excellent tips on us without blinking an eye we figured it was due time to share them with the rest of you. With Ask an Expert, we'll be reaching out to some of our favorite pros in the industry with the beauty questions that you send in via social media to @BeautyHigh (with the hashtag #BeautyHelp). So please, send in your critical beauty questions and we'll get them answered for you!
One of the hardest beauty looks to learn is the smokey eye. No matter how many tutorial videos you watch, there always seems to be some sort of smudging step that you missed that makes yours look like less of a black eye and a bit more like an actual runway or professional look. This why we of course always go back to the actual professionals on help, asking them their tips and tricks on the matter. Celebrity makeup artist Terri Apanasewicz, who created Marisa Miller's gorgeous smokey eye above, came to the rescue once again with her tricks for perfecting this beauty look.
MORE: Ask an Expert: How to Keep Lipstick Off Your Teeth
Q: "Once and for all, how can I get a great smokey eye in the easiest way possible? I always try this at home and it ends up a disaster!" – @Megbeebee
A: "Meghan you are speaking my language and my signature move!! I have made the modern smokey eye so simple that you will never have another disaster again. First, when doing a darker eye, hold off doing your foundation and concealer until after you've done your eyes. This will help cut down on clean up and cake up!  With your eyeshadow color of choice, apply it all over your lid. Next, look straight into the mirror and with the same color apply it above your crease and blend into the desired shape. For example, extend your outside corner for more sultry eyes, or blended up toward the end of your brow for a little lift. Now apply a dark pencil, and keep in mind it doesn't have to be black, to your inside waterline on the top and bottom. To finish, take the same eyeshadow you used on top and dust it underneath your bottom lashes. Wa La!  Clean up under the under your eyes with a Q-Tip and moisturizer and move onto perfecting your complexion.   — Terri Apanasewicz, Celebrity Makeup Artist with a client list including Mila Kunis, Gisele Bundchen and Lady Antebellum.
Image via AFP/Getty Images