When nail legend Jin Soon Choi releases a new line of polishes, we pay close attention. So for fall, when we found out she would be releasing the polishes she created in collaboration with designer Tess Giberson for her fall runway show, we couldn't wait to see some of that runway inspiration come to life. Jin told us that the "transformative effects" of the polishes were created due to the textures of the garments in Giberson's collection – from a Fair Isle sweater with a touch of metallic to a "baseball dress" detailed in sequins.
"I wanted to transform a classic color palette by adding cool, subtle effects like shimmer and speckles to give the hues a completely new dimension," said Jin. What she created was just that – five fall shades ranging from a dark grey-black with a hint of metallic to a silver with grey speckles in it.
Since Jin is also well-known for her subtle twist on nail art, she created looks to go along with these fall polishes, and they're easy enough to do yourself. The look pictured below simply requires two different shades of polish (Jin used Pastiche and Heirloom). Begin by painting two coats of Pastiche and let dry. Then, paint one brush stroke of your second color (in this case, Heirloom) along the edge of your nail. Wipe off your brush, and before the polish dries "drag" the excess wet polish lightly over the other color giving it that "brushed" effect. Then, finish with a top coat!
MORE: The Most Creative Nail Designs You'll Ever See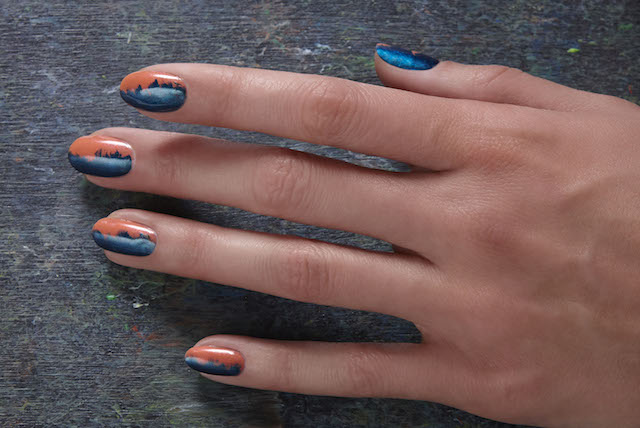 This next look may very well be the easiest of them all. All you need is a dotter tool – one with a small enough dot on the end to get a line that is the size of your liking – and begin by painting the first coat of polish over your nail in any color you choose. Then, trace the dot across your nail to "clear" off the nail polish with the dotter (thus giving you a play on the negative space nail art look, but a bit easier). Wipe off your dotter, and paint a second coat of polish. Yes, this will fill in that space you just cleared, but it will be easier to clean it off completely the second time around – and your "negative space" will be all clear! Finish with a top coat and you're good to go.
MORE: Simple Nail Art Inspiration For the Easiest Manicure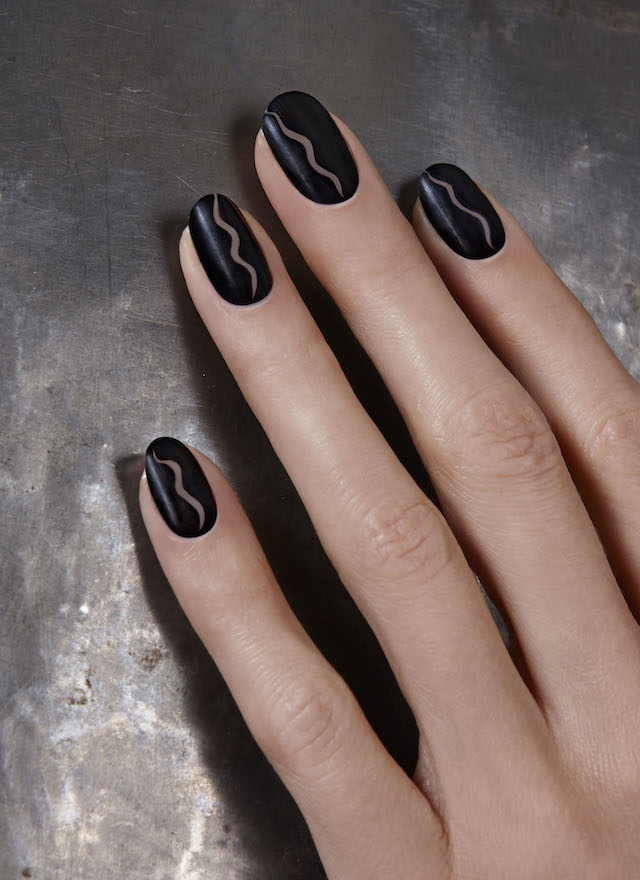 All of the above polishes will be available beginning in August for $18 each on jinsoon.com and sephora.com