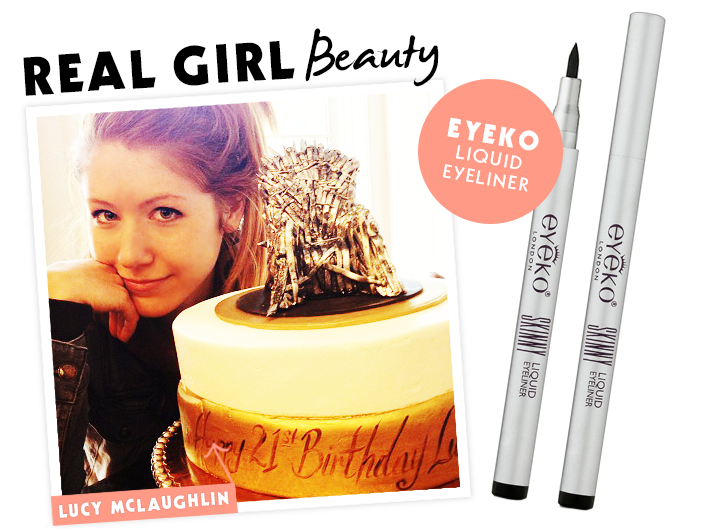 Going backstage and learning tips and tricks from the professionals may be an adventure, but sometimes, the best tricks come from real girls. In "Beauty and the Real Girl," we learn the best beauty tips, tricks and secrets from girls just like us.
In today's rushed, busy and seemingly always hurried world, it becomes more and more impossible to find time to properly do your makeup, let alone find the time to do touch-ups throughout the day. You're low on time, high on stress and if you don't trust your products, there's plenty of room for error. So, finding products that last and make quick fixes fuss-free is essential.
MORE: 8 Tips for Reducing Your Stress
Lucy McLaughlin, a personal trainer, has just about zero time for makeup, which means the products she uses have to be top notch quality and easy to use. We caught up with Lucy to find out exactly how she looks so fresh all of the time, despite her busy schedule, and it turns out, her trick is simple.
"My favorite product is the Eyeko Skinny Liquid Eyeliner," Lucy tells us. "I have about three of them (one for home, work, and on the go). I work long hours, so I like to brush on a line after a workout or halfway through the day. The felt tip point makes for easy touch-ups that add some pop with one quick sweep. Most importantly, it keeps me from looking less tired than I sometimes feel."
Image Courtesy of Lucy McLaughlin
Where to Buy: Eyeko Skinny Liquid Eyeliner, $16, Eyeko.com