Want to add oomph to your hair color, but not looking for a drastic change? It's easy to revamp your shade without committing to costly salon appointments or constant at-home touch-ups. Whether you visit a professional colorist or your local beauty supply store, these ideas will freshen up your hue without leaving you unrecognizable.
The Easiest Way To Add Dimension
Celebrity colorist Kyle White of the Oscar Blandi salon in New York is renowned for his subtlety in creating multi-hued hair colors that look edgy, yet effortlessly natural. He recommends techniques such as ombré and balayage (hand-painted highlights) for those who want to add some drama to their current shade. "Ombré is great because it's just exaggerating an effect that happens anyway. It's natural for hair to be lighter on the ends because it has been exposed to the sun longer. With ombré, we just make the natural progression a bit more dramatic," says White.
White is the magician behind entertainment reporter Maria Menunos' ever-transforming locks. Being on red carpets and in front of the camera daily means the brunette has to stay current and vibrant, but she avoids dramatic changes in favor of more subtle color techniques to keep her color looking fresh. "She's open to everything" says White. "We use a multitude of different highlighting techniques to mix it up."
If you try DIY highlights, take a tip from the pro: "With highlights or any coloring technique, it's like a Bergdorf's window display — all the drama should come up front!" says White. "The brightest highlights should be frame the face to really get that pop." Try L'Oréal Paris Féria Wild Ombré Dark Blonde to Light Brown ($12.99, lorealparisusa.com) to create your own highlighted look at home.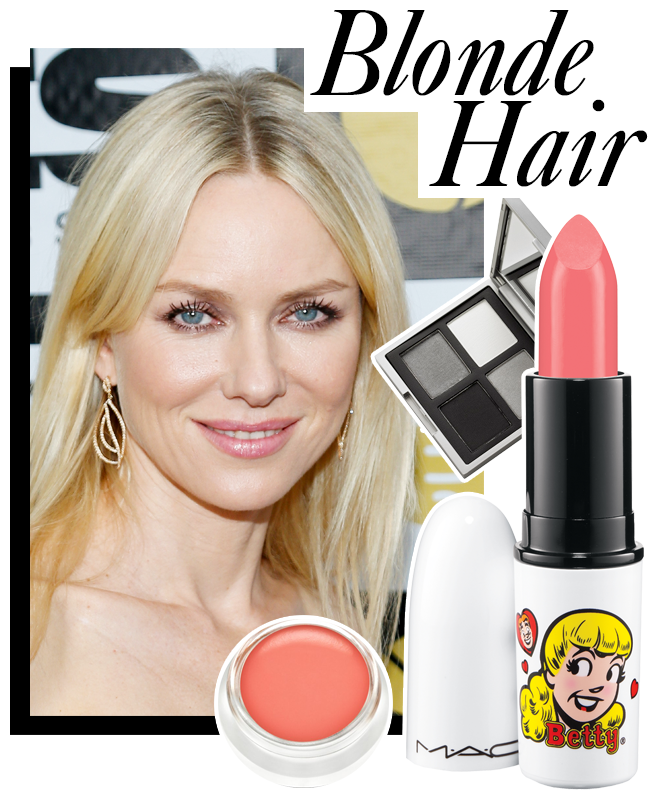 The bright blonde locks of British actress Sienna Miller are not always an all-over color, says White. "She doesn't always do a full color; sometimes we leave a darker root. I am not a fan of gray roots, but a dark root can work. And we do highlights around her face to really brighten the overall look of the color."
Choose a shampoo and conditioner designed specifically for blonde hair — such as Redken Blonde Glam Shampoo and Conditioner ($24-$28, Redken salons) — to keep your color looking healthy and vibrant, not brassy.
Dark brunettes or those with jet black hair are lucky, says White. "Darker hair is usually in really good condition, because you don't use all the chemicals you need to lighten hair. Darker colors also reflect a lot of light, so they look super shiny." Glosses are a great way to add an extra touch of shine to dark shades. Think of Anne Hathaway's recent looks during award season — her short crop from Les Miserables may be growing out, but we can practically see our reflection in her ultra shiny bangs!
For those with darker hair, a great way to add depth or tone to an existing color is with a clear or slightly tinted glaze or gloss. "Oscar Blandi makes a great glaze [Oscar Blandi Illuminating At Home Salon Glaze ($27, oscarblandi.com)] that adds a subtle golden tone to hair," says White. Done at the salon or at-home with products such as John Frieda Clear Shine Luminous Glaze ($8.99, drugstore.com), these semi-permanent washes add shine and reflect lots of light, so they are great for people who want revitalize their hair without changing their actual color. "Anything that washes out is also great for low-maintenance color update, says White. "Semi-permanent colors don't have the ammonia or the peroxide. They contain a lot of emollients and reflect a lot of light, so they leave hair looking shinier and healthier."
Helen Mirren made a colorful splash recently when she arrived at the BAFTAs rocking pastel pink hair. (All the naysayers who said colored hair isn't "age-appropriate" just got their what-for.) White recommends "road testing" bold, bright colors, particularly for those with lighter hair, as these vibrant color molecules are larger and tend to wash out or fade away faster than traditional colors. "I am a big fan of hairpieces and wigs — just look at Nicki Minaj," White says. So, if you want to be bold and try a wild colored 'do, check out the huge array of clip-in hairpieces, hair mascaras and hair chalks before you commit to the real deal. Try Sultra Color Hair Mascara ($24, sephora.com) or Kisspat Hair Chalk ($28, freepeople.com).
Read more: Real Girl, Real Makeover: "I Went Ombré!"