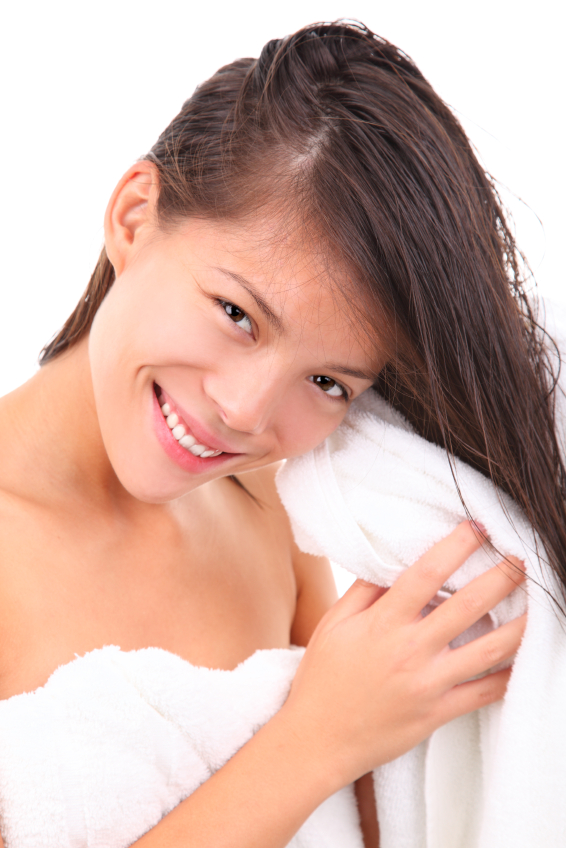 You can have the perfect outfit and beautiful makeup, but if your hair doesn't look right it can throw the entire look off. Getting a hair treatment done at a salon can be pricey, but it will give you the results you need. But, where's the fun in all of that when you can create an easy, DIY hair moisturizing mask at home designed perfectly for your hair issue!
Creating a mask at home isn't as difficult as it sounds. Most of the ingredients are things lying around your kitchen anyway, so you'll know exactly what's going on your hair. Not to mention you'll be saving some money too. These five DIY hair mask ideas below are simple to do and take no longer than 30 minutes of your time:
What you'll need:
4 tbsp olive oil
2 tbsp honey
Heat up the olive oil for 20 seconds in the microwave before mixing it up with the honey. After you have applied it on your hair, put a shower cap on for about 20 minutes. Finish by rinsing your hair and styling as usual.
What you'll need:
1/2 cup of yogurt
1/2 cup of honey
1 tbsp of almond oil
Mix the three ingredients together and apply all over your hair. Leave it in for 20 minutes and then rinse off with a shampoo. Your frizz will be under control if you do this at least once a month.
What you'll need:
1 egg
1 banana
2 tbsp of honey
1/2 avocado
3 tbsp of virgin olive oil
3 tbsp of buttermilk
Mash the banana, egg and avocado together. Once you have a smooth mixture, stir in the buttermilk, honey and olive oil. Apply it all over your hair and let it sit for 20 minutes before rinsing. You will be left with revived, healthy-looking hair.
What you'll need:
3 tbsp of olive oil
1/2 cup of coconut milk
1 avocado
Mash up the avocado until it's smooth then add the coconut milk and olive oil. Once everything is mixed together heat it up in the microwave for 20 seconds. Slather all over your hair and after 30 minutes wash it all out.
What you'll need:
5 tbsp of plain yogurt
1 tbsp of baking soda
1 tbsp of lemon juice
Mix the three ingredients together and rub all over your hair focusing on the roots. After 30 minutes rinse off. If your hair is extra oily try doing this mask once a week.
More From Beauty High: 
10 DIY Makeup Organizer Ideas to Help With the Clutter
How to Get DIY Ombre Hair For Under $10
8 Masks to Repair Damaged Hair