During the cold, blustery days and nights of winter, the extra-dry air can leave our skin dry and parched. The chapping, redness and tight feeling associated with this can look aging on the skin and make wrinkles more noticeable if you are not careful. Luckily, there are a few easy ways to make sure that moisture stays locked into your skin and your complexion stays radiant.
The first thing to do is to step up your moisturizing routine. Switch from face and body lotions to richer, denser creams and start using extra-rich eye balm every night. I to use love La Mer's Eye Balm Intense for deep hydration around the eyes while I sleep.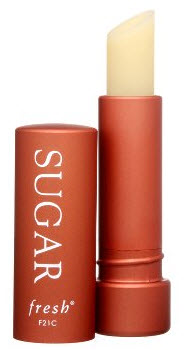 Keep quenching your lips everywhere you go by placing lip balms in strategic areas like your purse, your nightstand, your car and your office desk so you are always covered. My top three lip balm picks are Nude Skin Care Nude Lips, Fresh Sugar Lip Treatment with SPF 15 and Burt's Bees Honey Lip Balm.
While you are out and about holiday shopping, use makeup that will fight off dehydration. Choose cream blushes instead of powders for more suppleness like Natural Beauty Inspired By Carmindy Sheerest Cream Blush. Opt for cream highlighter to "Carmindize" the face, which is my technique for getting glowy, dewy skin even in the freezing cold. I like to use Fresh Satin Luster Palette and place it in three key places. Tap it on under the brows, on the inner corners of the eyes and on top of the cheekbones for moist looking radiance. Use less powder than you would in other seasons so this skin never gets chalky and if you do get shiny try blotting papers in place of adding more powder. You may want to think about investing in a humidifier to put in your bedroom if you really suffer in the dry air, as this will keep you hydrated even when the furnace is kicked into high gear.
As an established makeup artist, many beauty brands send me samples of their latest products for consideration. I only write about the items that I truly love and I always abide by Daily Makeover's Editorial Ethics Pledge in each of my Positively Beautiful posts.