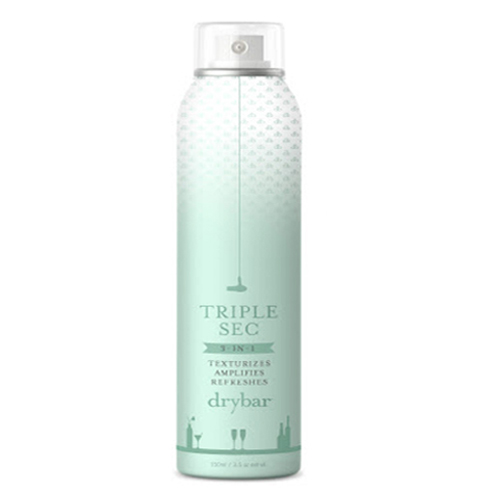 At Beauty High we constantly have new products crossing our desks and are always on the hunt for the next best thing. "The One Thing" is our way of sharing with you that must-have product that you need to introduce to your lives right now, whether it's from a drugstore or a department store.
Dry shampoo is a complete saving grace. For days when you just can't muster up the strength to wash your hair, or for when you need a little extra texture and volume to your style, dry shampoo can totally transform your locks. While we've stuck to our tried-and-true favorites for quite some time, we stumbled upon the ultimate game changer: Dry Bar Triple Sec 3-in-1 Dry Shampoo. Trust us — after hearing about this holy grail of a product, you'll never be able to go without it again.
MORE: 7 Weird Ways to Use Dry Shampoo (Besides the Obvious)
What Makes It Different:
Unlike most dry shampoos, Triple Sec 3-in-1 is clear, which means you'll no longer have that white, powdery residue sitting on your roots.
It's formulated with microporous minerals that absorb oil and boost glamorous volume into flat hairstyles.
Added UV protectors shield your hair from harmful sun damage.
Why It's the One Thing:
Even though many dry shampoos claim to boost volume and give hair salon-worthy texture, nothing quite holds a candle to Dry Bar's incredible formula. Coming from a company that revolutionized the blow out, we trust them when they say that our hair will be "texturized, amplified, and refreshed." Three cheers for Triple Sec!
Where to buy: Dry Bar Triple Sec 3-in-1, $25, Sephora.com