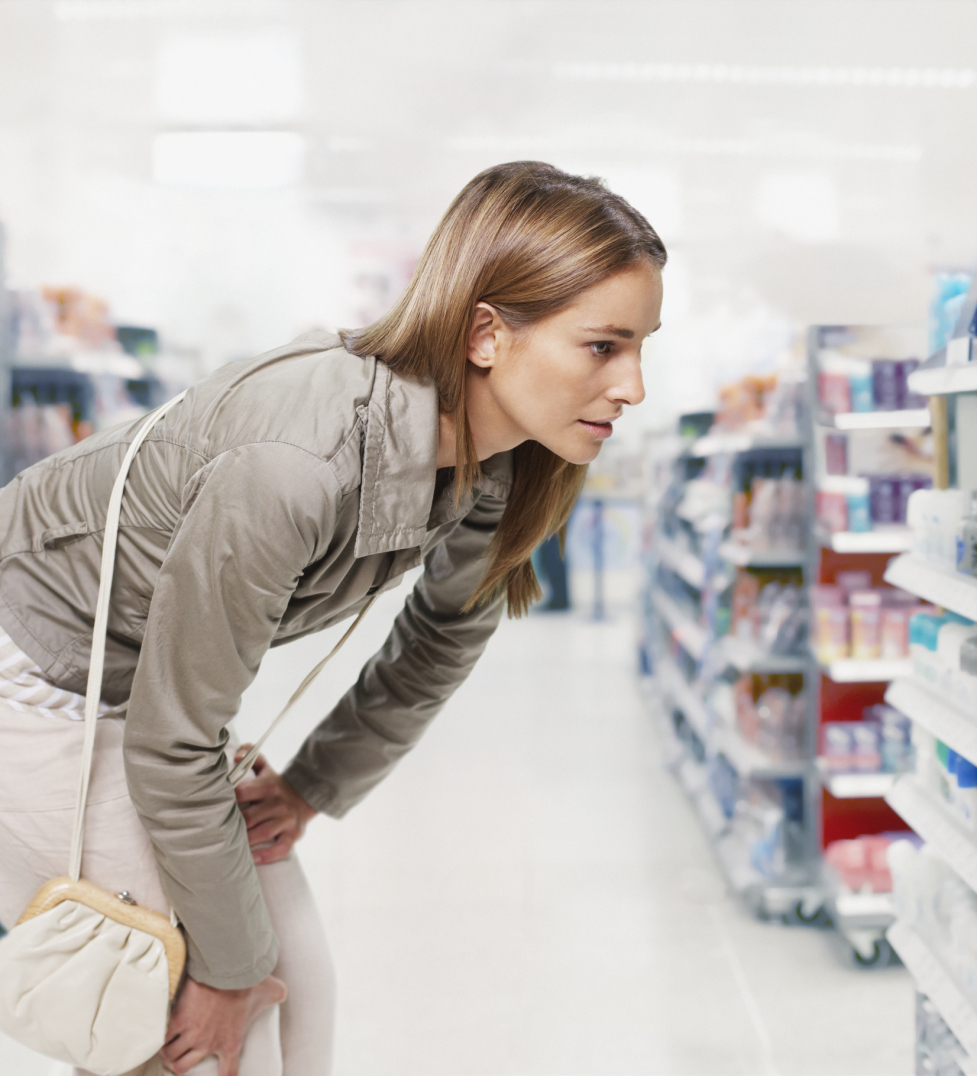 We'll be the first to admit that drugstore beauty products are completely worth the hype. They're reliable, they're quality, they're inexpensive and they're usually located conveniently near our homes. But, as much as we love walking down the drugstore aisles to find our new favorite products, there are some occasions when the drugstore route isn't the best way to go. To help you navigate your decision, here are six times when it's perfectly encouraged to shop beauty in the drugstore, and four times you never should.
MORE: 25 Drugstore Beauty Products Under $25
When It's Perfectly Appropriate to Shop Beauty at the Drugstore
You're trying to find a foundation: We all know matching our skin to a foundation is easier said than done, and considering the amount of trial and error happening, it's much safer to opt for the lesser priced foundations when you're having trouble (like when your skin tone changes from season to season). Once you find the right color and you're settled, you'll be better prepared for bigger ticket foundations.
You're doing an at-home manicure: The whole point of an at-home manicure is to save money, so leave the expensive polishes at the nail salon. If you're feeling really daring, pick up a neon nail polish. Even if you only wear it once, it's way more cost effective than a $30 lacquer.
You forgot your favorite lipstick at home: If you lost your favorite brand name lipstick, you can go buy another, but if you left your shade of choice at home, fill in for the day with a cheaper version of the color.
Beauty trends are calling: Bright blue eyeshadow can be alluring, but considering it's not likely a trend that will stick around very long, stick with less expensive products while you ride the trend wave.
You're in the market for a new mascara: Besides the fact that drugstore brands are usually phenomenal when it comes to mascara, it's also a product that only lasts about three months long before you need to toss it. When that three months is up, if you haven't used the entire tube, an $8 mascara thrown away hurts much less than a $40 option.
An airplane is in your future: Whether you're heading out of town for the weekend via plane, train or automobile, the drugstore is the best place to find travel-sized beauty products. Be it the airplane-friendly liquid bottles or a set of your favorite shampoo and conditioner, this should be on your To Do list before you leave for your trip.
MORE: 8 Things to Do Before Leaving the Beauty Counter
When You Should Stay Away From the Drugstore
Most perfume purchases: It's not that the drugstore perfumes don't smell fantastic, it's that they have little to no staying power. For a fragrance that will stay on through dinner, opt for a stronger, higher quality perfume.
Buying gifts: We've all forgotten to buy a present here and there, but running into the drugstore to pick up a gift can come off as thoughtless, and the recipient could get offended. If you're in a rush but have limited options, go for a bakery item instead.
You're picking up salon hair care products: Sure, they're the same products, but many drugstores will up the price of a salon product for the mere mark-up profit. Do some Googling before you spend unnecessary cash.
Major candy holidays: From Halloween to Valentine's day, if you step foot in the drugstore beauty department during a major candy holiday, there's a good chance you'll be buying (and consuming) way more calories and sugar than your body intended. Avoid the econo-sized bags of chocolate and your skin will thank you later.
Image via Paul Bradbury/OJO Images