As self-proclaimed beauty addicts, we're not ashamed of our love for/need to try every product out there. However, sometimes (OK, all the time) this addiction isn't very friendly to our wallets. As much as the latest department store beauty items have our senses tingling, it's not always worth having to brown-bag it to work just to be able to afford it.
Luckily, there are a number of drugstore products that actually live up to the legacy of our beloved high-end beauty items. While shopping in your local one-stop-shop for the next best highlighter may sound like a cardinal sin, trust us when we say both you and your bank accounts will thank us when you try these surprisingly incredible drugstore dupes.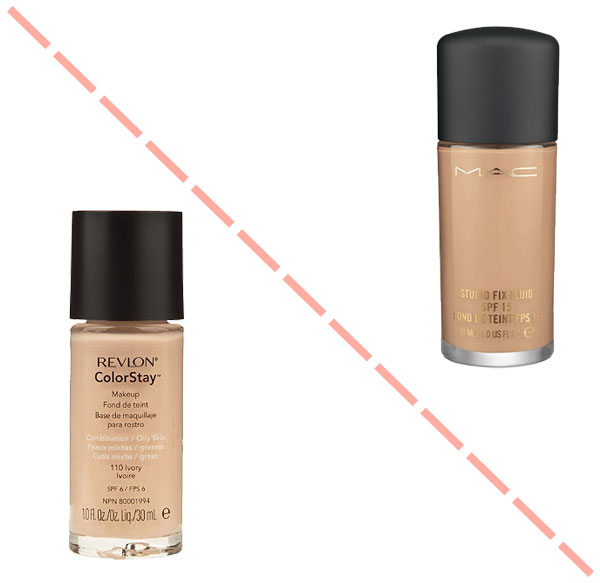 If you're the type of girl who needs a more full-coverage foundation, you know how important a good, long-lasting liquid foundation is. MAC Studio Fix is a beloved product in the department store genre of makeup, but Revlon ColorStay truly holds a candle to it's legacy. ColorStay is not only buildable, it's also extremely durable and won't budge on your face all day long.
High-end: MAC Studio Fix Fluid Foundation ($27, nordstrom.com)
Dupe: Revlon ColorStay Foundation (12.99, ulta.com)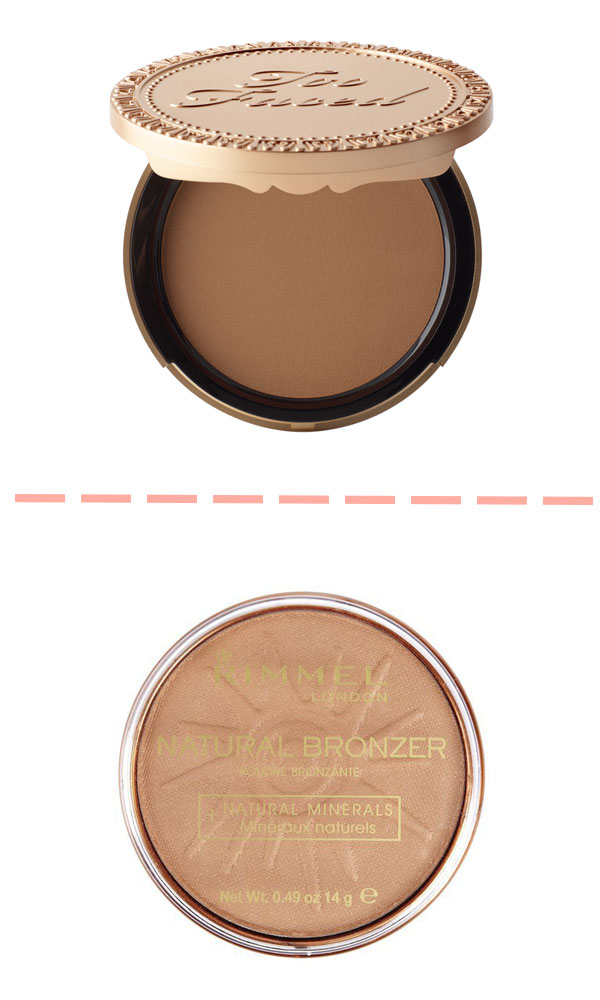 Bronzer is a tough area to perfect. If it's too shimmery, you may end up looking like you're headed to your eighth grade dance. And you're not going to be a fan of it if it's too muddy either. Too Faced's bronzer is the perfect matte shade that works for many skin tones without muddiness or that dreaded orange-y tint. However, if you want to save some cash and still get that same beautiful bronze, Rimmel's Natural Bronzer is a home run.
High-end: Too Faced Soleil Matte Bronzer ($30, sephora.com)
Dupe: Rimmel Natural Bronzer ($4.99, ulta.com)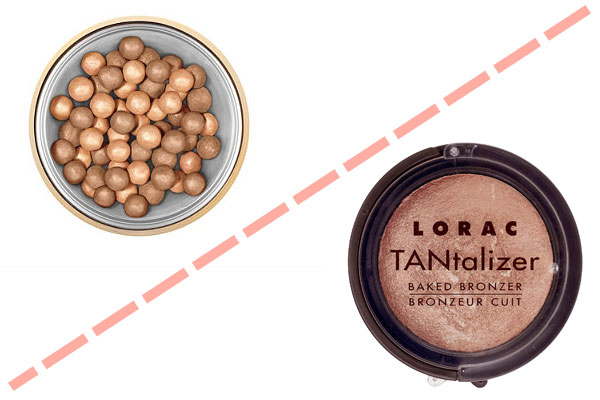 TANtalizer is the perfect blend of highlighter and bronzer for a glow that looks like you just got back from a sunny vacation. Because it's a bit pricey, Physicans Formula's bronze-y beads are the perfect replacement.
MORE: International Beauty Products You Have to Try
High-end: Lorac TANtalizer Baked Bronzer ($32, ulta.com)
Dupe: Physicians Formula Glow-Boosting Sun Stones ($14.99, ulta.com)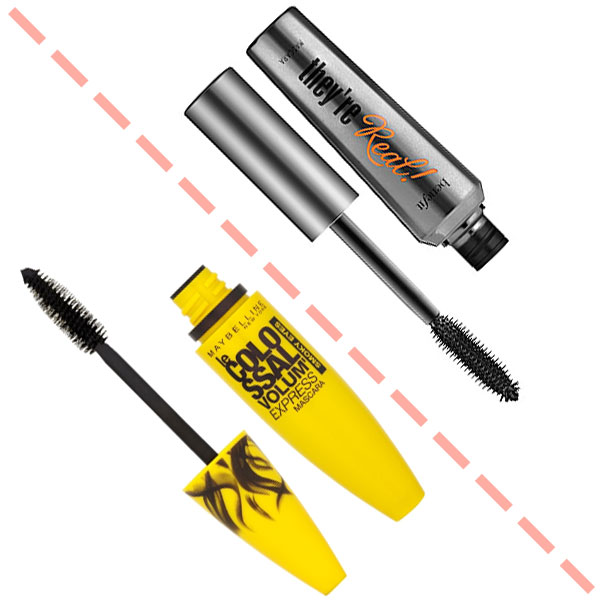 For less than $10, you can have amazingly long and pumped-up lashes that works just as well (if not better!) than the infamous "They're Real" mascara.
High-end: Benefit They're Real Mascara ($23, ulta.com)
Dupe: Maybelline Volum' Express Colossal Mascara ($6.99, ulta.com)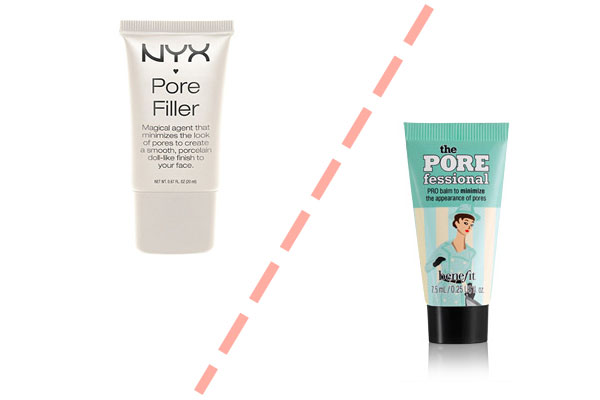 It's not secret that The Porefessional is everything and should be in every girl's makeup bag. But if you don't want to spend an arm and a leg, NYX's pore filler can get the job done, too. Just a small amount helps pores disappear and skin feel smoother.
High-end: Benefit The Porefessional ($31, ulta.com)
Dupe: NYX Pore Filler ($13.99, ulta.com)
MORE: 8 Fabulous Concealers That Won't Crease