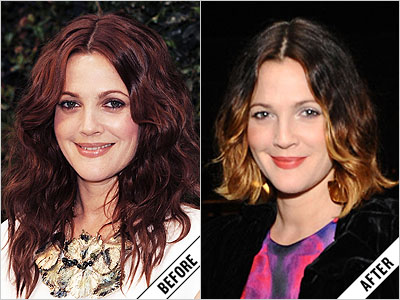 Photo: © RD/Orchon/Retna Digital
She's gone and done it again. Drew Barrymore recently hit the Los Angeles County Museum of Art's (LACMA) first Art + Film Gala this past weekend sporting a brand new 'do.
If you remember, her most recent look was a long, deep auburn hair color, which has now been replaced with a short ombré bob. Drew, we get it. You like to mix up your look. But do you really need to rock as many hair colors as movies you've made? Red, blonde, brunette–you name it and she's more than likely tried it. What do you think of Drew's different 'do?
Vote now in the Makeover Poll!


Try on Drew Barrymore's hairstyles in the Makeover Studio!