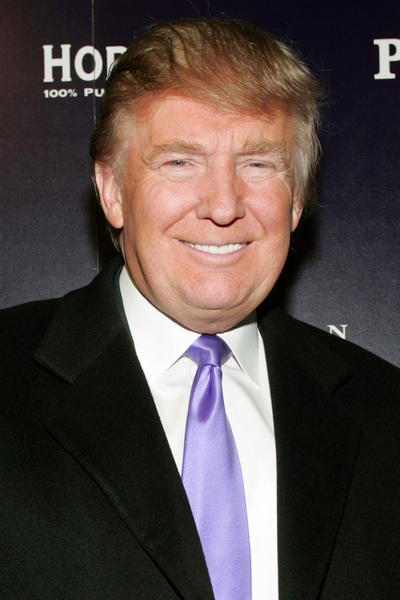 Photo: © John W. Ferguson/Getty Images
Whether or not Donald Trump will earn the GOP nomination for president remains to be seen, but we do know one thing for sure. He recently filed an application to trademark the name "SUCCESS BY TRUMP." No, that won't be the media and real estate mogul's campaign slogan; SUCCESS BY TRUMP—according to the application—is intended for use as a moniker for a line of "cologne; perfume; fragrances; after-shave lotions; skin moisturizer; shampoo; conditioner; deodorant; soaps for hand, face, and body; body powder; bath oil; bath gel; bath salts; [and] bubble bath."
What does SUCCESS smell like? That remains to be seen (although I always kind of imagined that in lieu of cologne, Donald Trump just rubbed some money on himself every morning), but Trump also had to declare on the application that this is a bona fide business pursuit, and that the mark will be used in commerce. In layman's terms, that means get ready because the SUCCESS line of grooming products will soon land in a store near you.
Will SUCCESS be a success? Well, it's kind of hard to imagine a man who's hair is the subject of so much controversy launching a positively received shampoo and conditioner. Maybe if he gets a mane makeover like we suggested, the American public might be more inclined to make Trump a SUCCESS in their bathrooms.
Would you buy Donald Trump's grooming products?


Try on Donald Trump's hairstyles in the Makeover Studio!