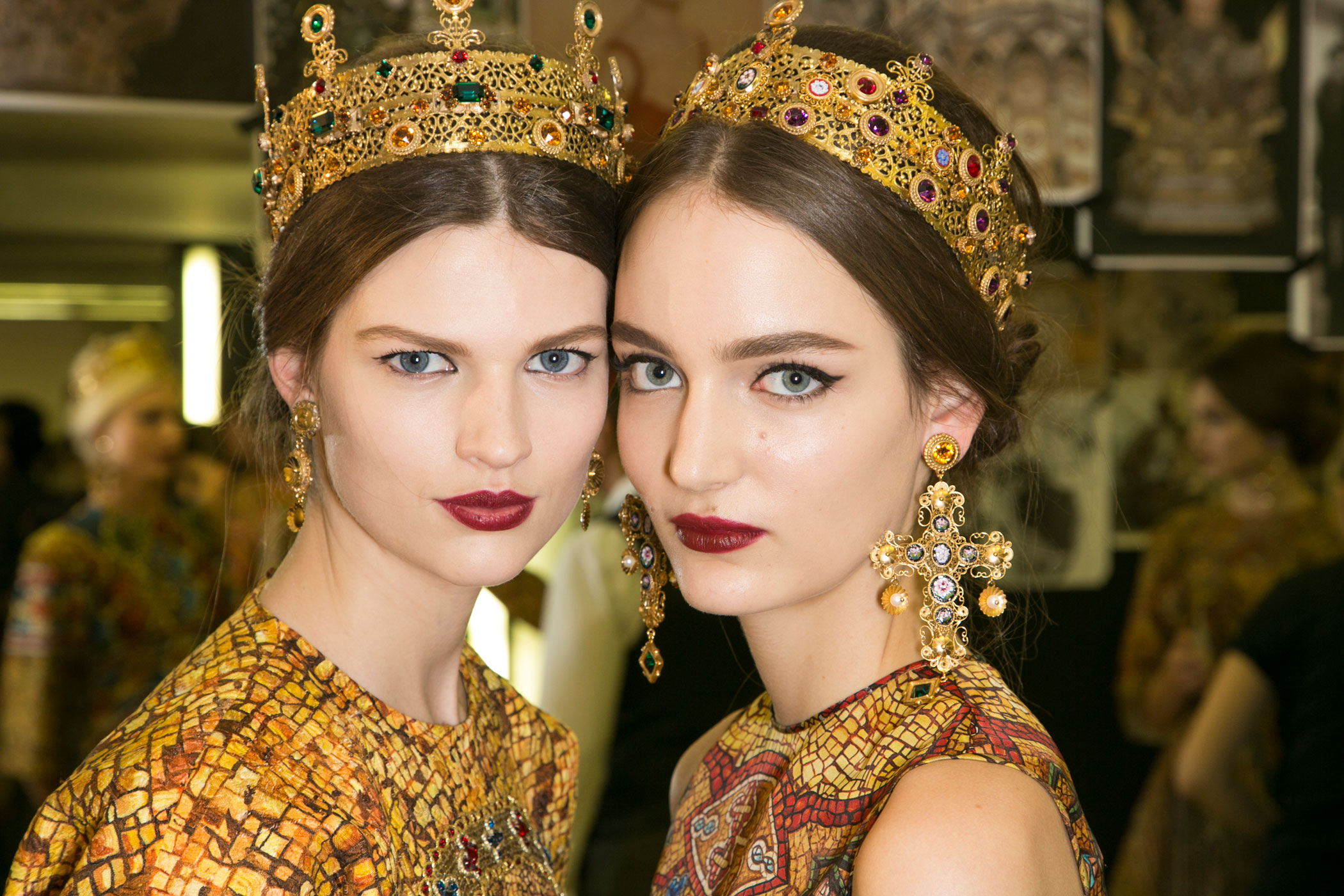 With the launch of the new PassionEyes mascara and a holiday collection with some of the most daring lipstick colors we've ever seen, Dolce & Gabbana is certainly keeping us on our toes lately. The iconic brand has never been one to disappoint, and the latest products have made us even more excited than ever. When Dolce & Gabbana national makeup artist Christian McCulloch stopped by New York City for the unveiling of the newly opened Dolce & Gabbana Beauty Temples in Saks and Macy's, we wanted to get his take on the latest products, trends and how to actually wear that green lipstick. Read on below!
Beauty High: Can you tell us why PassionEyes Mascara is going to be a hit?
Christian McCulloch: PassionEyes is the most brilliant new mascara and it's going to be a hit because it totally delivers on its promise: It curls, volumizes and lengthens lashes, and leaves a soft, flexible feel to the lashes. I've been using it on everyone and they are blown away by the results.
MORE: Scarlett Johannson's New Dolce & Gabbana Ad
What are some of the biggest beauty trends you've been seeing for fall, and how can girls at home get a wearable version of the trends?
Lips, lips, lips!  Lips continue to be big trend for fall, especially in shades of deep plum, burgundy, mauve, blood red, cherry red, and electric pink. A bold lip paired with major lashes is a beautiful and wearable look. Try a deep blue mascara for a change from classic black mascara, or a soft, silvery eyeshadow color on the lid with strong liquid liner with a 'feline flick' – both looks are current and fresh for fall.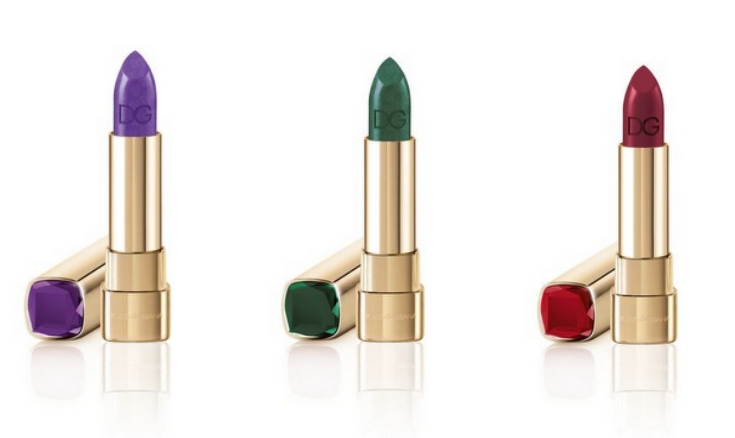 We saw the Dolce&Gabbana holiday collection that includes lipsticks in colors like green and purple. Who is the girl you envision wearing these colors?  If girls want to wear green or purple lipstick, what would you suggest for the rest of the look? 
To be totally honest, it's hard to convince anyone to wear a green lip! To make it less intimidating, I like to mix the Emerald lipstick with a pearlescent gloss like Dolce & Gabbana Sheer Shine Gloss in Shimmer. It's a stunning twist on a dark lip for fall. The other jewel tones are brilliant – Ruby (red), Amethyst (purple) and Topaz (gold). The shimmery matte texture is fabulous and I can see any cool girl wearing and rocking them!  Avoid heavy eyeshadow and liner and focus on a light, pretty, sexy eye.
What's the best makeup trick you have up your sleeve?
I love to really finesse the skin to create the perfect palette!  This involves a decent amount of layering: Skin care (toner, serum, moisturizer/primer), foundation, concealer, blusher, bronzer, the whole nine yards!  This doesn't mean heavy though—it means layering carefully with feather light touches and attention to detail with the blending. Fingers, sponges, and lovely soft round powder/blush brushes come into play here.  Work the contours and create dimension.
MORE: 101 Celebrity Beauty Secrets to Steal 
How would you suggest women change up their look for fall?  Do you think darker colors are the only option, or are they more free to experiment?
Definitely be free to experiment and know darker colors are not the only option! Fabulous lashes for wide eyes, a healthy glow on the skin, and a pretty lip color are what everyone wants. I try not be too literal with seasons. I think lightly bronzed skin can still look fabulous in the cooler months. I also love bright shades in the fall/winter and also classic, chic, and understated makeup in soft, tonal colors. The look is so fresh and desirable, while not over doing it.
Image via Imaxtree; Courtesy Image