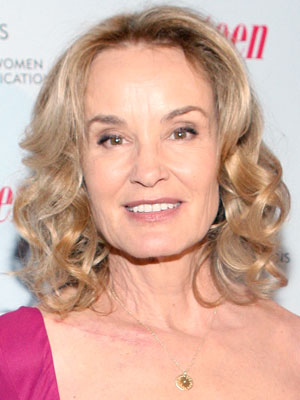 Photo: Bennett Raglin/WireImage.com
It's cover mania right now! I styled the phenomenal Jessica Lange for the May cover of Town & Country magazine. May has been a great month for me and it feels so great to have been working so much.
Jessica likes her hair to be on the bigger side — she is a legend after all and there's nothing legends love more than full hair. She has fine hair so I sprayed Build It Blow Drying Agent at the scalp and blew her hair dry with a round brush to get the volume. If you really want to go big, tip your head over and backbrush your hair to create tons of lift.
I set her soft, full waves with Beautiful Hold Hairspray to keep everything in place and to make it even fuller. The hairspray step is really important because it keeps the hair from drooping and flattening out.
Remember to keep your head up and don't be afraid to ask for help.
As always, Beauty Is Individual.
As a celebrity hairstylist, I often receive samples of new products directly from beauty brands to test out. Any product I mention in this blog is one that I've tested out myself, in accordance with Daily Makeover's Editorial Ethics Pledge.