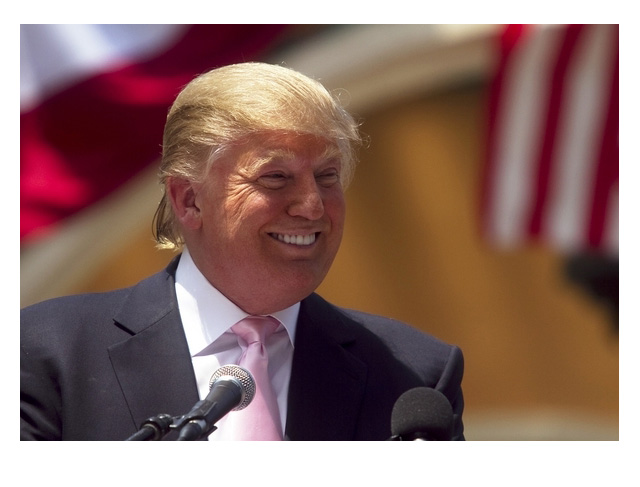 As we're extremely used to celebrity fragrances at this point, it's not really a surprise that Donald Trump would be working on another scent. I mean honestly, does anything he does at this point surprise you?
According to WWD, sources say that he's preparing for another fragrance, possibly in department stores. People that are "close to the situation" say that he is in talks with Five Star Fragrances, and the name for the scent could be Success by Trump. We had reported a month or so ago that he had trademarked this phrase in order to sell numerous beauty products and apparently he is looking towards a fragrance first.
Trump has launched a scent before, back in 2004 called Donald Trump, the Fragrance. The scent was launched with Estee Lauder but (as to be expected of a Eau de Donald) did not do so well.
I hope that if Success by Trump does come to fruition, the bottle resembles one of Trump's many creations (picture the glassy exterior of the Trump Tower), and he puts all of the emphasis on his name, because of course, that's his way.
Would you buy a Trump fragrance? What do you think it would smell like?