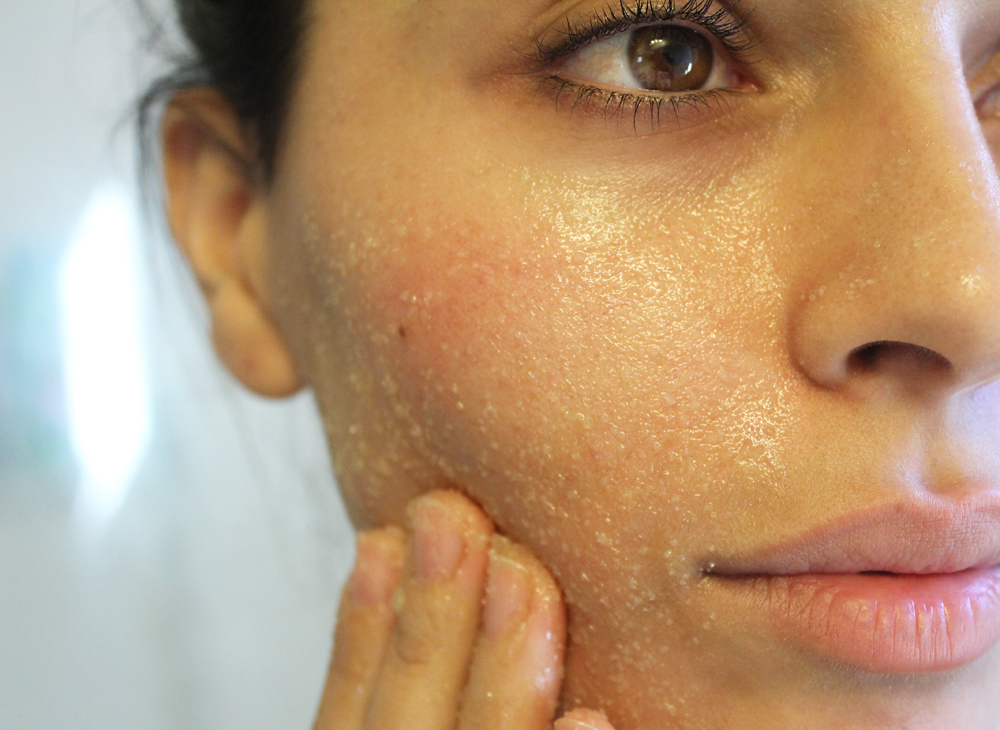 Teni Panosian is an actress and the voice behind the popular beauty blog, MissMaven.com, which was named one of Beauty High's 50 Best Beauty Blogs. She also creates must-see beauty tutorials on YouTube (Check out her channel here!).
I've always loved scrubs. Using one makes my face feel brand new, like it's been freshly polished to a sparkling finish! I've tried many scrubs that have worked well for me, but I also love making a good DIY version at home with natural ingredients straight from my kitchen.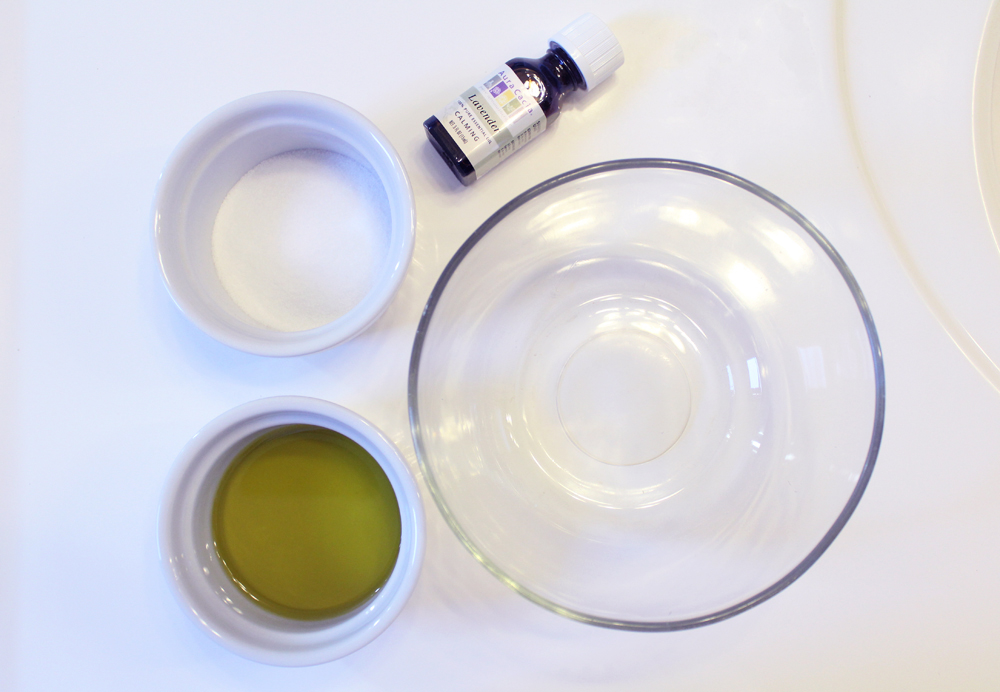 The process is super easy and only takes three ingredients: olive oil, sea salt, and an essential oil of your choice (I prefer lavender!). Here's how to do it!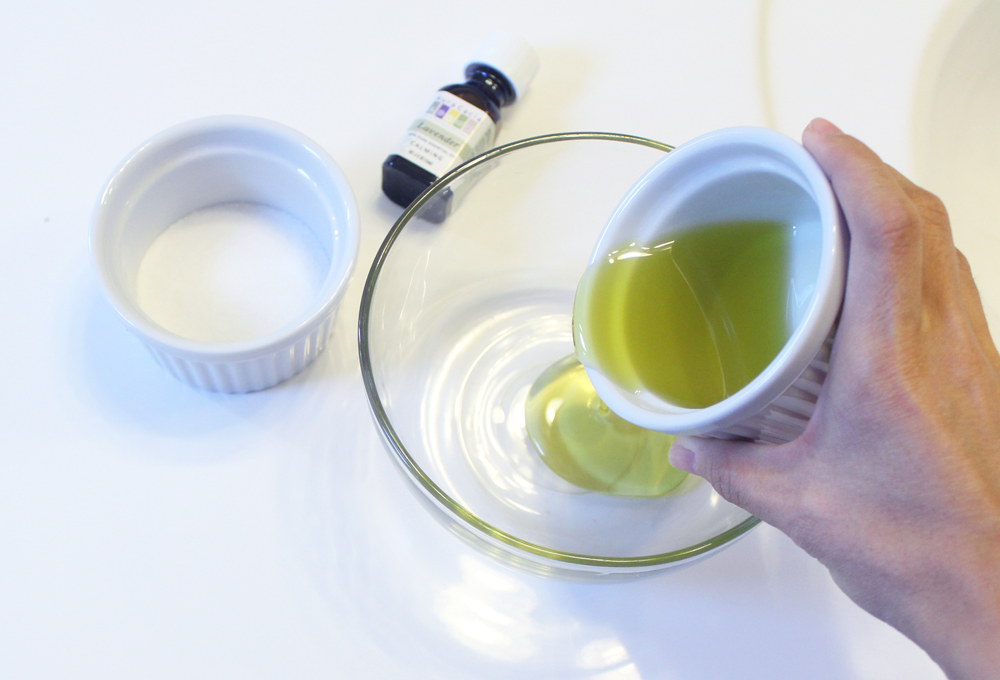 1. Start by pouring 1/4 cup of olive oil into a small bowl. (Note: You can use this scrub for your body as well, but these portions will make enough for a face scrub).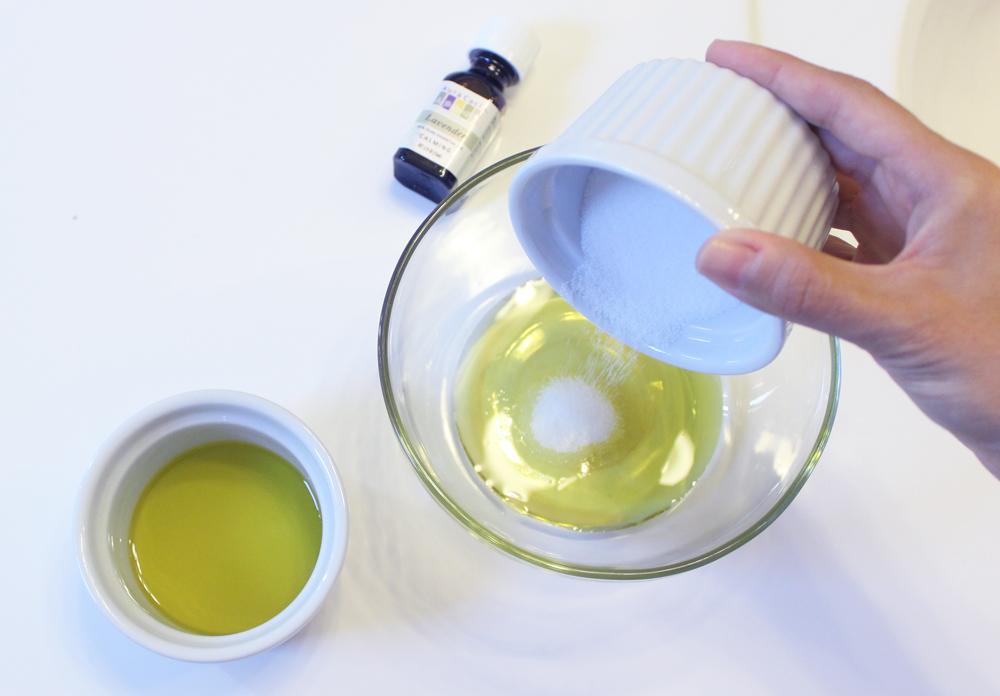 2. Add just about 1/8 cup of sea salt to the olive oil. If you like an extra coarse scrub, you can add a little more. I like using sea salt instead of iodized salt because the crystals are bigger and more coarse, giving me a much better scrub experience!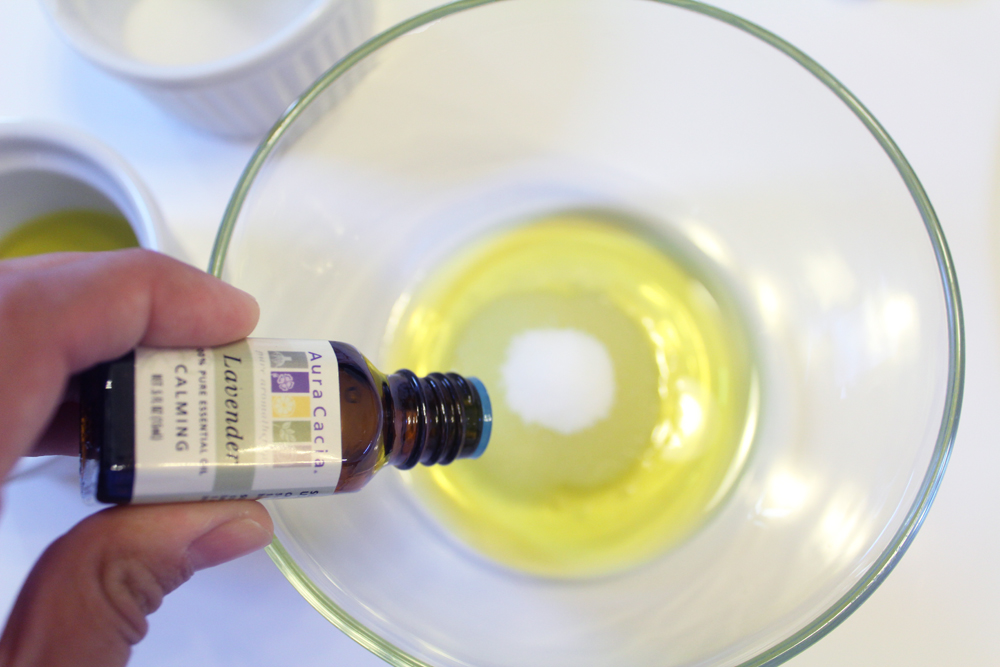 3. The last ingredient is also an optional one: I like adding about five drops of lavender essential oil to the mixture because of its calming qualities. Lavender can combat anything from redness to acne, so for me it's a must. But you can skip the essential oil or add your own favorite instead.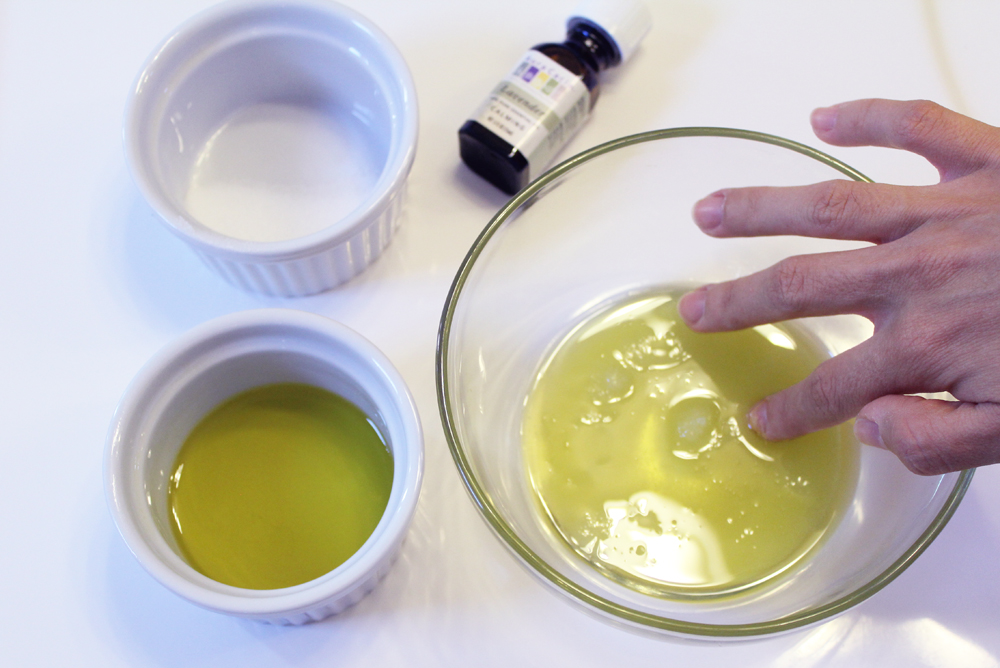 4. With your finger, just mix the ingredients together until they're well blended. It's a small amount, so it should take about 10 seconds to mix it well.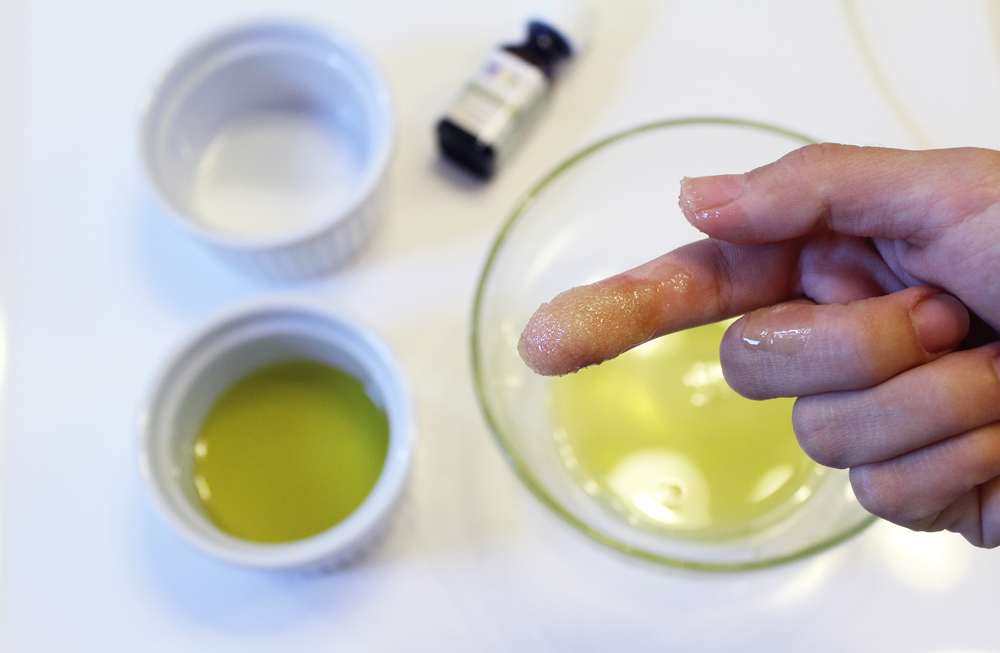 5. Now that the scrub is ready to use, grab a little product in each hand and begin applying it to your skin. Use a gentle circular motion to work it into your skin (all over!) and keep it up for about 30 seconds. The sea salt makes this scrub powerful enough so you don't need to apply a lot of pressure or scrub too hard. Rinse the scrub off with warm water, (a little hot if you can stand it) and be sure to rinse well.
Once I pat my skin dry, I find my face looks the most fresh and glowing it has ever looked. I made my mom try it on her 52-year-old skin and she could not believe how her skin looked! Especially for those of you lacking moisture, this is a great DIY option to bring life to your dry skin. I really cannot say enough about this at-home scrub!
Note: If you tend to be sensitive to scrubs, test it out along your jawline to see if your skin will react. But, again, since these are natural ingredients, chances are it'll work on sensitive skin as well. Just be sure to massage the scrub into your skin gently.
More from MissMaven.com:
The Best Lip Treatments
DIY: Customize Your Foundation
Get a Soft Smokey Eye