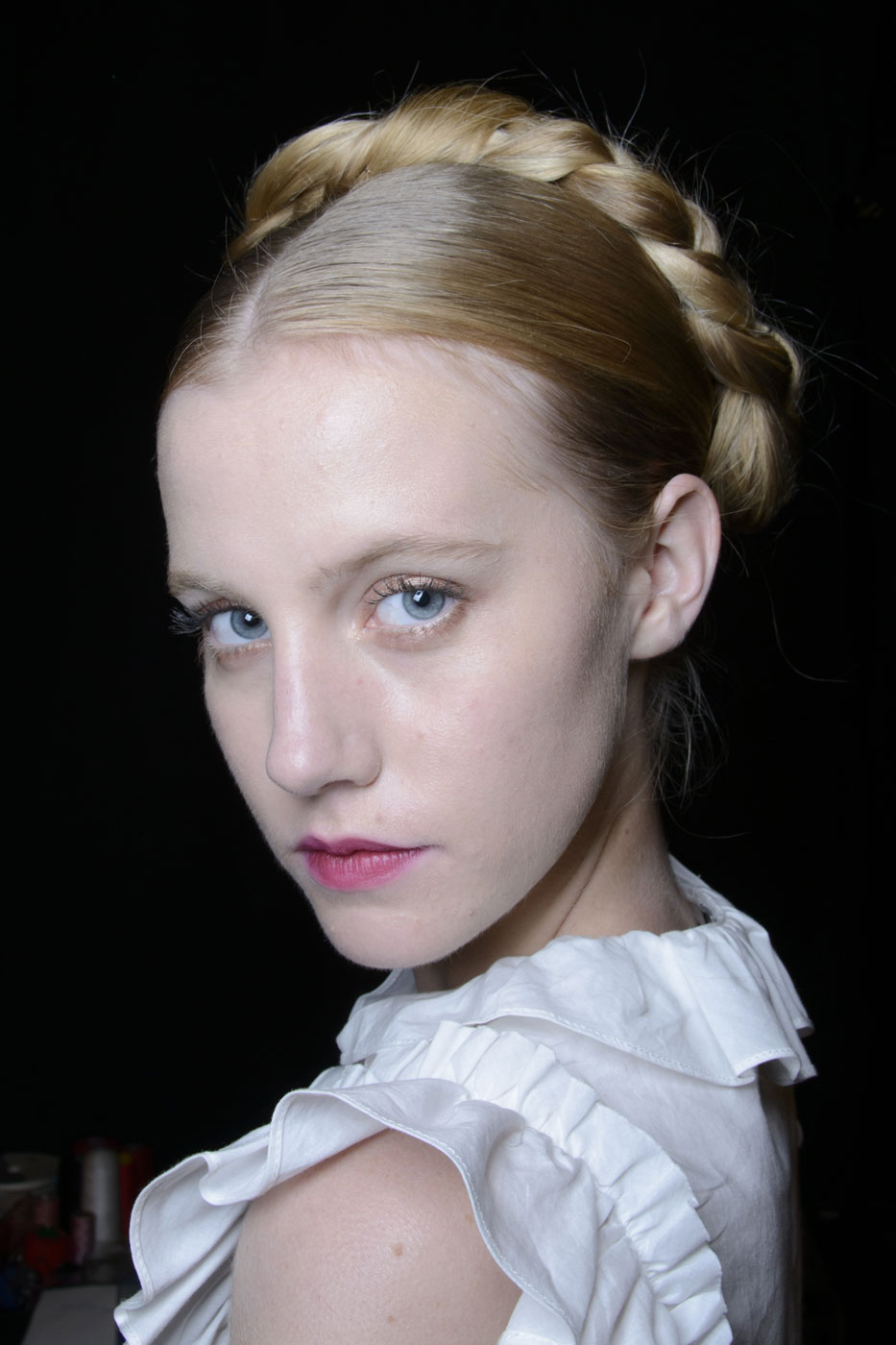 Whether you're trying to wash your hair less or your day was simply too busy to even think of touching a blow dryer, dirty hair can be a little tricky. As much as we love a good curling iron hairstyle, dirty hair days tend to leave us feeling less than our best. Luckily, there are some hairstyles that not only work with dirty hair, they actually work better with dirty hair.
To help you feel on top of your game even when your hair hasn't seen shampoo in days, here are three quick, easy hairstyles that will work with (and hide!) dirty hair. Extra points will be given to those of you who style using dry shampoo first.
MORE: 10 Hairstyles You Can Do In Under 10 Minutes
Slicked Back Milkmaid Braid
Begin by using spray hair gel at the top of your head and combing down hair into a center part. Divide hair into two equal sections, one on either side of your head, and braid each half into regular pigtails. Secure the bottom of the braid with a clear elastic. Beginning with one braid, pull it  up and over the top of your head, pinning to your head until it's half of a crown. Repeat this step on with the second braid, and tuck the loose ends into the braids to disguise them. Finish with a strong hold hairspray and your hair won't go anywhere.
Half-Up Twist
Parting your hair to the side (whichever flatters your face the most), begin with hair close to the root on the side with the most hair and twist back, pulling more hair into the twist as you go towards the back of your head. Continue twisting hair until you reach the center back of your head, then secure with bobby pins. Repeat this on the opposite side of your head, meeting the pins in the center of the back of the head and pinning down the twists. When you're done, it should look like a twisted, half-up hairstyle. Secure with flexible hairspray.
Braided Top Knot
With your hair slicked and secured into a high ponytail, braid the lengths of your hair and secure with a clear elastic. Then, wrap the braid around itself to create a top knot, securing with bobby. If you've got layers in your hair, be sure to use styling cream or wax before you braid so that the ends don't stick out. Hair pins, not bobby pins, will help to hold in any stray hair that sticks out.
Image via Imax Tree