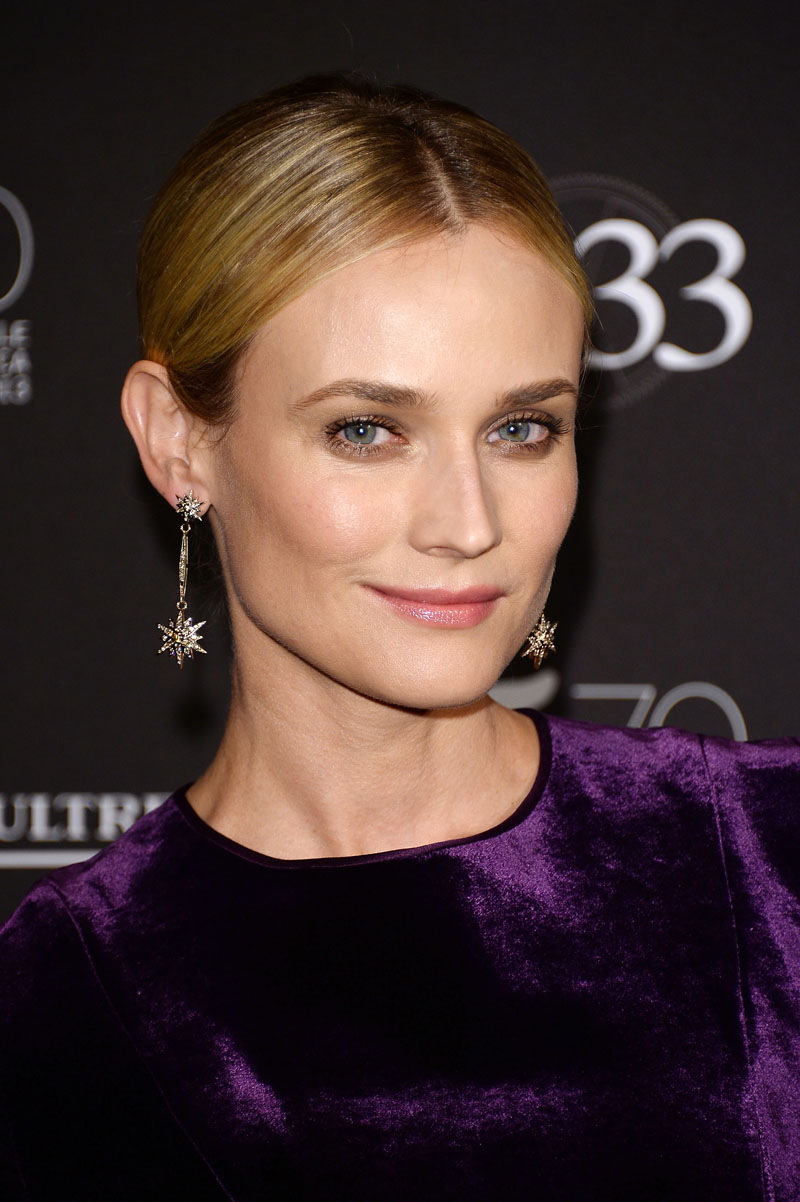 To be honest, we've always just assumed Diane Kruger rolled out of bed looking amazing. She looks flawless on every red carpet she walks, and her skin is so good, Chanel made her the face of its skin care range. According to the actress, however, it's the absence of a particular vice that makes her skin so luminous.
"I've noticed my skin looks better when I don't drink, so I stopped for six weeks before the Cannes Film Festival," Diane told InStyle magazine. "It did me wonders. I slept better than ever. It kind of sucked, though, because I enjoy a glass of wine."
She also admitted to giving up another bad habit in the name of good skin. "I wasn't blessed with great skin. I used to have rosacea and had to quit smoking to get rid of it." You have to love her honesty that she gave up cigarettes for vanity, instead of, say, lung cancer.
If giving up alcohol and smoking will make us look more like Diane, then consider it done.
Read more: Kate Bosworth Shows Off Perfect Skin: Watch a Video from Her SK-II Campaign Shoot