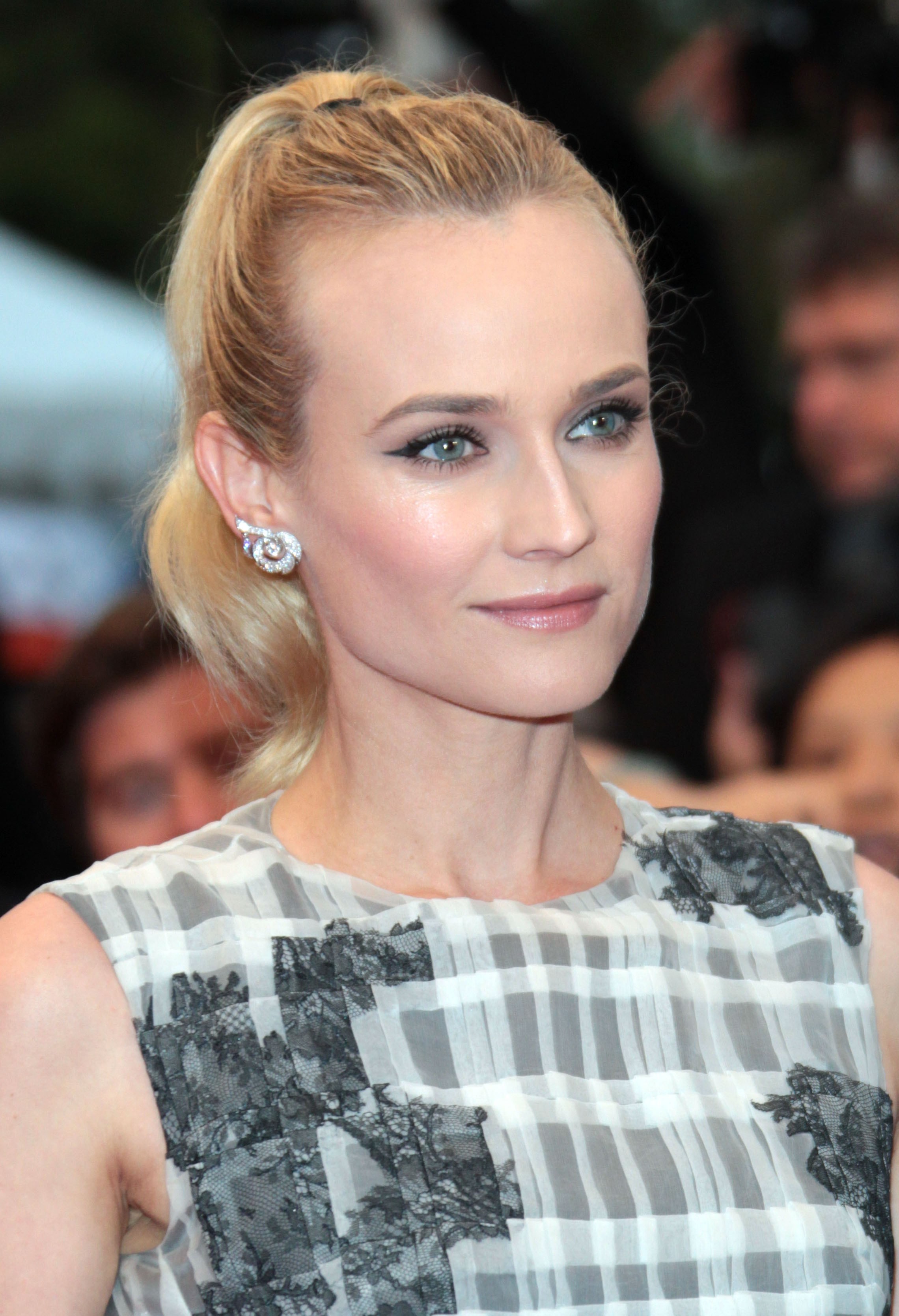 Diane Kruger is known for her elegance and simplistic beauty and it's no secret that we here at Beauty High love her. Every appearance she makes on the red carpet (with boyfriend Pacey Witter Joshua Jackson by her side) is always absolutely flawless.
Hello Magazine was lucky enough to get the star to spill her beauty secrets. Kruger, who was a former model, frequently does her own makeup for red carpet events and photoshoots. "It's because I feel that less is more, especially on the red carpet…I want to look like myself. Even though it's a special occasion, I still want to look like me; I don't want to be this done-up doll," she told Hello.
As for what she keeps in her makeup bag, Kruger keeps it pretty simple. The one product she can't live without: concealer.
She also stated that "skin is the most important thing." Which for Kruger, it comes easy since she has flawless skin already. She told Hello that she uses Roselaine dUriage, which is only available in France, because it provides protection from the harsh L.A. sun.
Kruger attributes getting at least nine hours of sleep a night to better looking skin. As for her beauty icon, she said that she "admired the simple elegance of the ballerina, the refined features and serenity, and hair pulled back into a bun. I like a simple, clean look rather than elaborate beauty. Grace Kelly inspires me." This is apparent at all the events she attends; her hair is usually pulled back out of her face and her makeup is very clean and simple.
When it comes to staying in shape, Kruger tends to do things outdoors. In Paris, she will rent a bike and ride around the city; or when at home in L.A., she will go hiking in the hills around her neighborhood. She doesn't diet, but does watch what she eats and tries to avoid all processed foods.
[via Hello Magazine]