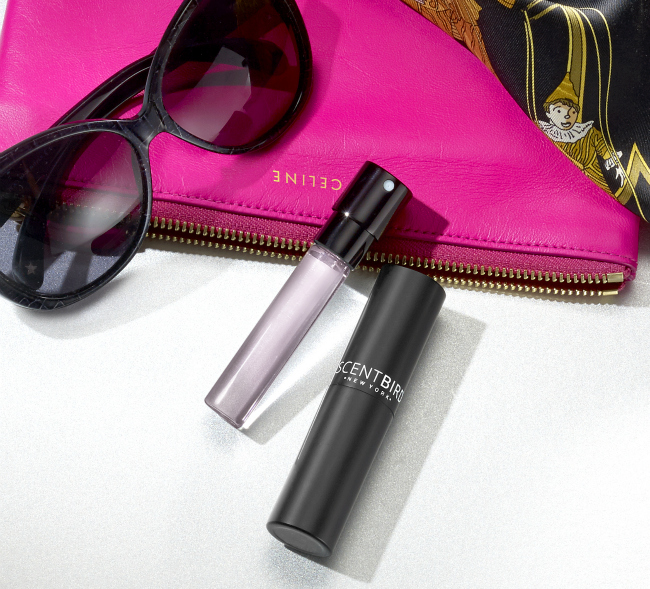 If there's one thing we hear a lot about when it comes to perfume, it's finding your signature scent. And as much as we love having a perfume calling card, we can't help but wonder, why limit yourself to just one? Most of us dont even wear the same lipstick daily! Now theres a new subscription service called Scentbirdthink Birchbox exclusively for designer fragrancesthat not only offers the latest in perfume (for $14.95 a month!), but matches you with the best scents for your personality, lifestyle, even your mood. The difficulty of finding that one perfect scent are officially overnow you have a whole perfume wardrobe to choose from!
We caught up with co-founder of Scentbird,Rachel ten Brink, to get the scoop on the brand's innovative take on shopping for fragrance.
DM: Why did you start Scentbird? What was the fragrance world missing?
RtB: We wanted to bring [fragrance] to a broader audience, but when we looked at the market we saw that less than 9 percent of perfumes are being bought online. Meanwhile, the experience of shopping in-store is so challengingthe pushy salespeople and lack of education. Not to mention that your nose physically shuts down after you smell three or four perfumes in a row. Our objective was to create a perfume playground; we believe perfume should be indulgent, personalized and most of all, fun!
How does the site help you to personalize perfumes for customers?
We match you to scents [using an online questionnaire] based on real womens recommendations, not what the manufacturers think you should like.We also wanted women to instantly understand what each fragrance is about. How many people really know what Tonka Bean or Mimosa smell like? Thus, every scent is accompanied by icons that tell you where to wear the perfume (office, date night), what type of fragrance it is (sweet, fresh) and how you will feel when wearing it (classy, sexy, etc). The best part? You can keep customizing your scent profile by rating perfumes. The more you rate, the better your recommendations become.
How does the monthly membership work?
When you finish taking the quiz, we give you a set of recommendations to start building your "queue" (think of it like Netflix for perfume) of perfumes you want to experience for the coming months. You can select from our recommendations or browse by scent type, personality or occasion, or just by brand. [They currently have options from Burberry, Marc Jacobs, Christian Dior and a slew of other designer brands.] Once you've built the queue, you can always go back anytime before the 5th of the month, which is when we lock in orders, to move things around. If you don't have a selection for the month, or just want us to choose for you, you can select the perfume of the month.
How do you choose fragrances that are available on the site?
We currently have over 350+ luxury fragrances in our portfolioboth niche and designer. We literally sniff thousands of perfumes to find the ones that have the highest probability of making our customers happy. We strive to have a balance of blockbuster designer scents that are wildly popular, hidden gems and classic fragrances.
Do you offer new fragrances for members?
We launch perfumes around the same time as department stores. We are also working with new niche brands to launch fragrances exclusively on Scentbird.
Whats up next for the brand?
We are working on a new addition to our fragrance portfoliothe VAULT. Its a curated collection of unique, rare, niche and artisanal scents that will be available to our VIP subscribers. These are true gems in perfumerycontaining pure essential oils, exceptional scents and definitely not your average fruity-florals.
More from Daily Makeover: The One Surefire Way to Find Your Signature Fragrance