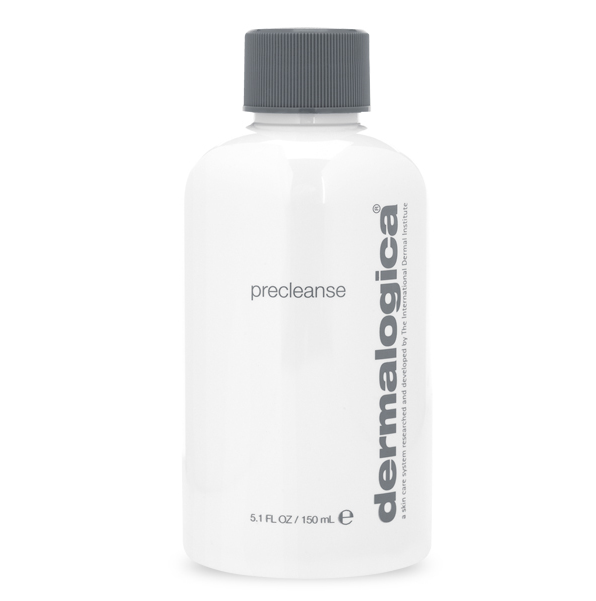 At the end of the day, we all have our nightly ritual of removing our makeup, cleansing our face and getting ready for a good night's sleep. More often than not, the eye makeup remover we use pulls and tugs at our sensitive eye area, causing dryness and redness around the eyes and the cleanser we use leaves traces of makeup behind, resulting in clogged pores and acne.
Lucky for you, we've come across a lovely product that will add some luxury into your nightly routine and help make sure those sensitive eyes and clogged pores are a thing of the past. Introducing Dermalogica's Precleanse. This deep-cleansing oil melts away makeup and impurities from the skin, leaving you with clean, nourished skin ready to be cleansed.
MORE: How It Works: The Oxygen Peel From Philosophy
Product Perks:
Melts away oil and debris that builds up on the skin throughout the day.
Contains Vitamin E oil which helps improve skin's smoothness and softness.
Gentle yet effective. Removes even stubborn waterproof mascara.
How it Works:
Using dry hands, massage the product over a dry face and eyes to remove surface oil and dirt.
Focus on areas of the skin with a higher level of congestion or debris.
Wet your hands and continue massaging the product into your skin until a milky emulsion forms.
Rinse off the product and follow with your favorite cleanser.
Dermalogica Precleanse, $37, Dermalogica.com