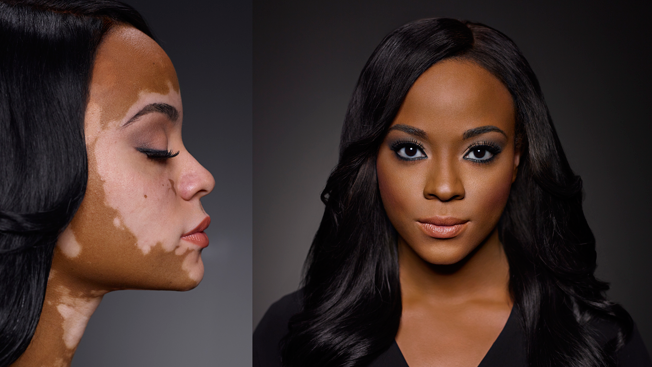 Dermablend Professional, the makeup company famous for its flawless foundation coverage for even the most extreme of cover up cases, has introduced their latest ad campaign, and it will most definitely inspire you (and maybe make you tear up a bit). Titled Camo Confessions, the brand shows videos of people with seemingly perfect skin stripping the makeup off of their faces to reveal extreme skin conditions like severe acne and vitiligo, a skin pigment disorder.
MORE: Behind the Scenes: Zombie Boy's "Go Beyond the Cover" Video
The point of the ads isn't to show women who are uncomfortable with themselves, but to prove that everyone has skin imperfections, and that's no reason to feel less confident. The first video below is of Cheri Lindsay, who began to be effected by the skin pigment disorder vitiligo when she was in college. The second is of Cassandra Bankson, a model and YouTube vlogger who has severe acne. What's most beautiful about this campaign is that it highlights women who are confident despite their imperfections, and that's pretty beautiful.
Image via Dermablend