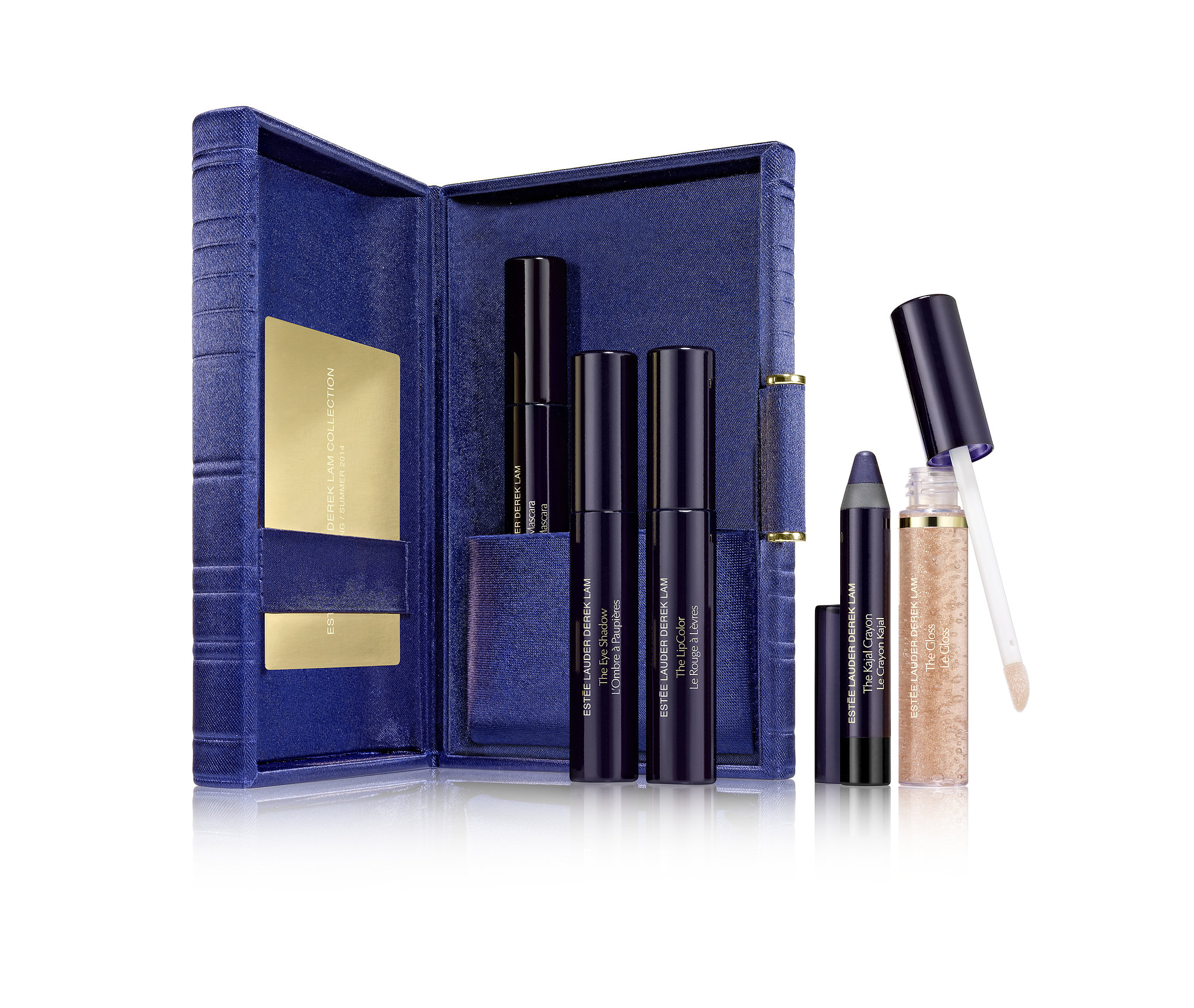 Back in October when we learned that Derek Lam would be collaborating on a cosmetics collection with Estee Lauder, we were thrilled. Partnering with makeup artist and long time friend Tom Pecheux, Derek Lam's foray into the world of beauty was sure to be a hit. Now that it's available to those of us who patiently waited, we're happy to say it Derek didn't disappoint.
MORE: Estee Lauder Launching Derek Lam Cosmetics Collection
A runway collaboration, it's no surprise that wearing this collection makes you feel like you're right in the middle of the fashion world. The set, above, features mascara, eyeshadow in Smoked Gold, a Kajal eyeliner in Near Night (navy), lip color in Smoked Blush, gloss in Barely Gold and, of course, a fashionable navy clutch to hold everything together. Derek Lam could've gone many directions with this cosmetics collaboration, but we're happy to see that he went for the navy and metallic trends to keep us fashion forward.
Where to Buy: Estee Lauder Derek Lam Collection, $85, EsteeLauder.com