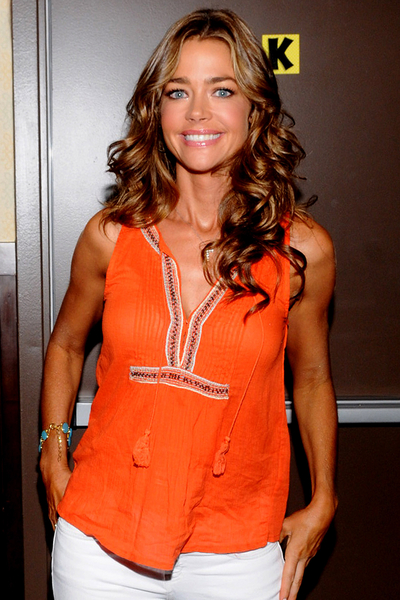 Photo© Joe Stevens/Retna Ltd.

With the launch of her new line, Denise Richards plans to make her name synonymous with hair care products instead of as Charlie Sheen's ex-wife .
The 40-year-old actress has teamed up with famous salon stylist Cristophe for the range, which will include shampoo and conditioner.
Announcing the collection, she wrote on her blog, "I've been hard at work
on this project for the past few months and I am so excited to share it with
you.
"I teamed up with hairstyling guru Cristophe to create The Denise Richards
Volume Extend hair care line, which strengthens and protects hair from the
damage continuous styling can cause, boosting the hair's health and
volume," Richards said.
Considering how gorgeous Richards' natural locks are, the star couldn't be a more perfect spokesperson for her collection.
She added, "The line, which consists of shampoo, conditioner and three
styling aids, is an entire system that is focused on beautiful,
healthy-looking hair. The shampoo's rich lather is the first on the market
to actually condition the hair, and the advanced technology in the
conditioner penetrates and plumps the hair shaft, increasing its diameter
for thicker hair."
The collection will launch later this month.