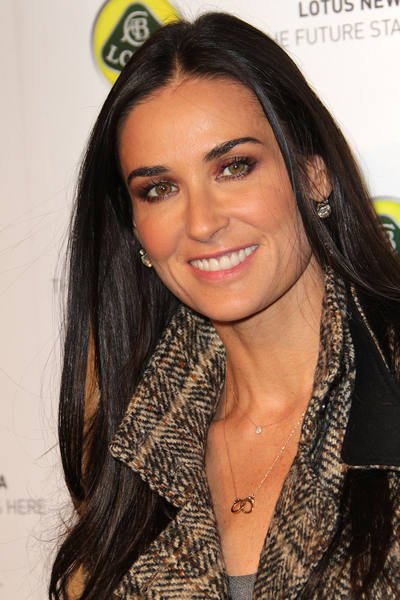 Photo: © Frederick M. Brown/Getty Images
Demi Moore has reportedly become a fan of a new anti-aging beauty technique which costs $3,000 a go.
The 48-year-old actress–who is married to 32-year-old actor Ashton Kutcher–is said to have started using the Thermage skin-tightening technique, a non-surgical procedure which uses radio frequency to heat the deeper layers of the skin, while cooling the skin's surface.
Demi is reportedly so impressed with the smoothing treatment, which aims to tighten existing collagen and stimulate the growth of new collagen, she has booked herself for regular treatments.
Demi is no stranger to unconventional treatments–she previously revealed she covers herself in blood-sucking leeches to keep her skin looking fresh.
She said, "I feel like I've always been someone looking for the cutting edge of things that optimize your health and healing. I was in Austria doing a cleanse and part of the treatment was leech therapy. These aren't just swamp leeches though–we are talking about highly trained medical leeches."
<a href="
/virtual-makeover/celebrity-hairstyles/demi-moore/10991″&gt/
;

Try on Demi Moore's hairstyles in the <a href="
/virtual-makeover/celebrity-hairstyles/demi-moore/10991/" title="Demi Moore">Makeover Studio!