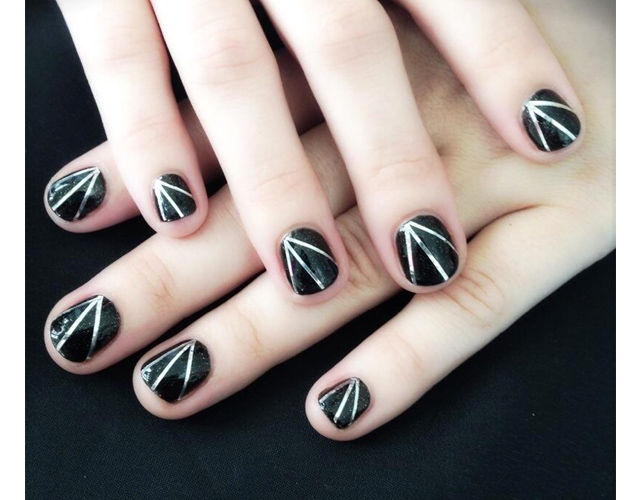 The ever-busy Demi Lovato (who is currently guest-starring on "Glee," a judge on "The X-Factor," and also, well, a singer) is also getting into the beauty business. According to WWD, Lovato is teaming up with nail brand The New Black on eight different nail kits to be launched in Ulta stores this coming November. The pairing is natural for the brand and the celebrity, as Lovato is well-known for her nail art, taking to Twitter every chance she can get to show off her fun manicures (often done by celebrity manicurist Steph Stone).
MORE: Nail Art: Everything You Need to Know for Gorgeous Nail Designs
Robin Coe-Hutshing, the chairman, co-founder and creative director of Gold Grenade, the branding firm behind The New Black, noted that "The colors are very intense. She's into bold colors and textures." Lovato, for her part said that, "I love all the products that I have created because I think they embody all the qualities of a strong woman." It is fun to be able to create your own look down to your nails. I'm a perfectionist when it comes to my nails, although you can't always tell. I want to put something cool on my nails that expresses who I am and what I'm feeling."
MORE: What Your Nails Say About You
The nail collections are officially set to hit all Ulta stores in November, but some are rolling out early and are already on shelves – and you can expect to be able to use the kits to create your own art, as The New Black is known for making nail art easy. We of course can't wait to see the full details of all of the kits (and the nail art that is made with them)! Seeing Lovato's interest in nail art, do you think this was a smart beauty move for the celeb? Let us know in the comments below!