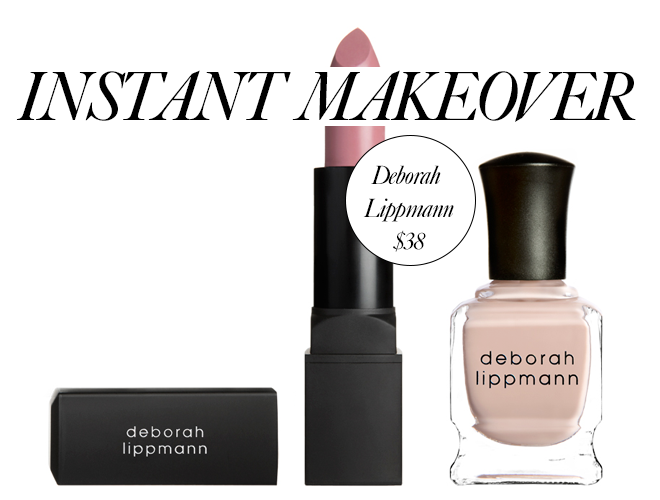 Occasionally we come across a product that bestows an immediate glow, changing our look (for the better!) in an instant. Since we'd be remiss to keep them to ourselves, we highlight these genius finds in our Instant Makeover series.
With the warm months and a natural glow in our near future, we're looking for the best ways to complement it with natural looking, barely there makeup. One set we're delegating to the front of our cosmetic bag: Deborah Lippmann's 'My Touch My Kiss' Lip & Nail Duet ($38, lippmanncollection.com).
The kit includes Every Woman, a sheer nude-mauve lipstick that provides light hydration, and Naked, a beige polish that applies super light, but can be layered for richer pigment. Both products enhance your natural color — whether it's fair, olive or deep — because the buildable formulas let your skin tone show through.
Alone, the products are subtle and pretty. Together, they complement one another and create a uniform nude look that only requires a few coats of mascara to complete. Now, does that make for a simple beauty routine, or what?
Read more: Instant Makeover: Use This Tube For Perfect Skin Now And In 10 Years