In our series, Basic Training, we'll be giving a crash course on simple hair and makeup tricks that you still haven't quite mastered.
A smoky eye is an easy go-to look, but when you're going to the office or an afternoon date, you want something a little more subtle. The daytime smoky eye gives you a "done" look without feeling like you've caked it on. Joanna Schlip, celebrity makeup artist for Physician's Formula, told us how to get it right.
Step 1: Use a black eyeliner on the top lash line and inside the water line, as well as outside it. Schlip used Shimmer Strips Custom Eye Enhancing Kohl Kajal Eyeliner Trio in Black ($11.95, physiciansformula.com) because it's waterproof and will last all day.
Step 2: Use a Q-tip to go over the liner to smoke it out, so it's a little less intense.
Step 3: Use a makeup brush to apply a copper shadow directly onto the black liner. This helps soften the liner without taking away the boldness of the look.
Step 4: Bring the copper eyeshadow up to the crease of the eyelid and blend.
Step 5: Finish with a couple coats of black mascara.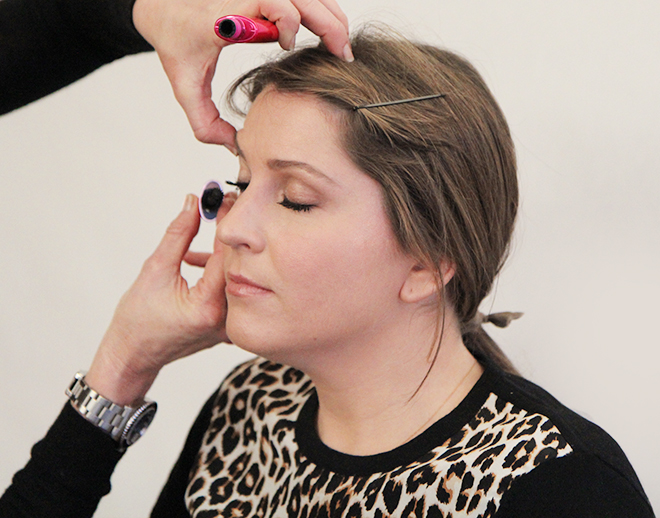 Read more: How to Apply Concealer