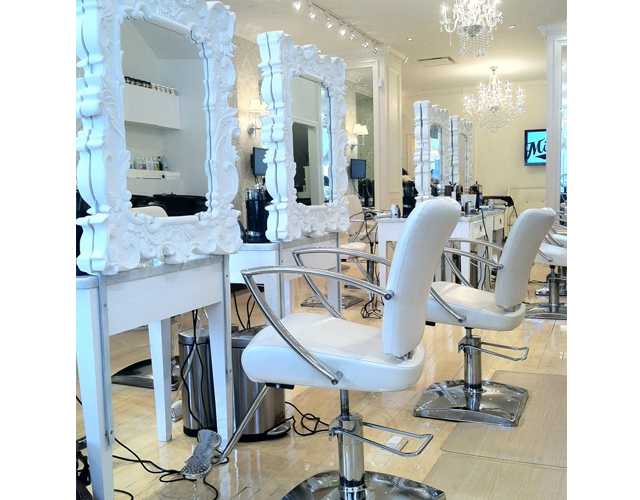 Miko and Titi Branch, the sisters and founders of Miss Jessie's, a hair line for curly girls (which was created in their Brooklyn kitchen) have opened up a salon called The CurlBar to serve the needs, and occasional woes, of curly-haired ladies. The salon offers everything from cuts to "curlouts" using their natural hair and curly hair prowess to perfect your style.
Miko Branch noted that the salon (and the product line) began their focus on curls because she found that that's what her clients were raving about and wanting – so she needed to share all of her tricks. The most popular service, a cut, is actually the most beneficial for a curly girl because the CurlBar dries your hair and straightens it before trimming. For anyone with curly hair you know how smart this, because if you have wet curls, they tend to move around and shrink up as they dry generally resulting in an uneven or not exactly precise hair cut.
Once your hair is properly styled, you can then get a "curlout" which is simply the hairstylist diffusing and styling your curls while teaching you the exact products (and product amounts) that should be used in your hair type. And of course, you can always just stop by to get a curlout without the cut any day that you want to as well (think of the concept of the blow dry bars).
The CurlBar is located at 441 Broadway, Suite 2. To book appointments call 212.966.5600