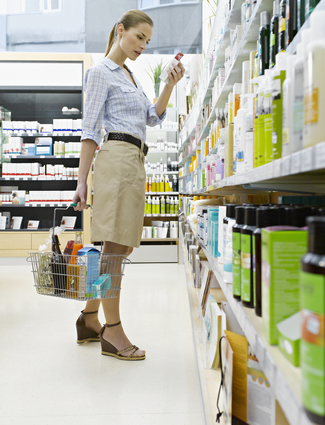 Photo: Getty
As an animal lover, I do what I can to help the four-legged creatures of the world. I take in homeless animals, I subscribe to PETA newsletters, and when I can, I buy from cruelty-free cosmetic companies. Turns out, however, that just because a company claims it doesn't test on animals doesn't mean it's true.
Five women in Los Angeles have sued Estée Lauder, Avon and Mary Kay for allegedly profiting off of the label "cruelty-free," while testing their products based out of China on animals. I can definitely see the validity in their argument, since many people like me are more willing to spend their money on beauty products that weren't tested on cute critters.
On the other hand, China's government has made it illegal to sell cosmetics that aren't tested on animals first, so companies have to pay for these tests in order to reach the Chinese market. Still, should a company claim to not test on animals when they, in fact, do?
This lawsuit will hopefully shed light on a topic that is important to me and the other three million PETA supporters, as well as force the FDA to give an actual definition to "cruelty-free." Who do you side with on this argument?
For more information on animal testing, watch this video created by the PETA and The Humane Society.