Thinking of going festive with your nails this season, but want to steer clear of campy designs (no reindeers or candy canes)? Try these simple options instead. They were all created using OPI's Get Bonded collection. Bérénice Marlohe, the newest Bond girl, even wears one of the designs in Skyfall.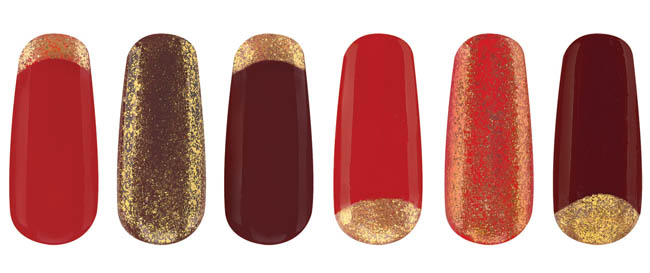 The best part about these designs is the fine-flecked gold — a subtle alternative to the full-on glitter mani that can look a little gaudy.
French Tips – The trick to using a normal sized brush when creating a thin tip is to use Scotch tape. Place the tape where you want to start the tip. Paint at the edge and then remove the tape for a precise line.
Half Moon – A stick-on paper reinforcement can help you create this easy design. To replicate, follow the tips in our how-to here.
Layering – Make sure to do two coats of the base color and follow with one coat of the gold on top. This gives the nail a shimmer finish, as opposed to a bold gold.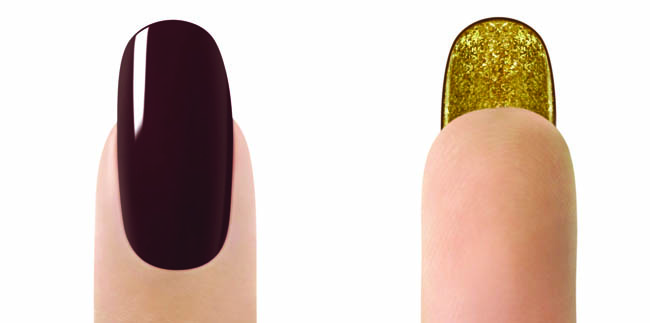 Another option is this twist on the two-toned Louboutin manicure that Marlohe wore in the film. A word of warning: your nails have to be pretty long to get the gold underneath. Or you can opt for fake nails that you can paint before applying.
Which mani will you be trying this holiday season?