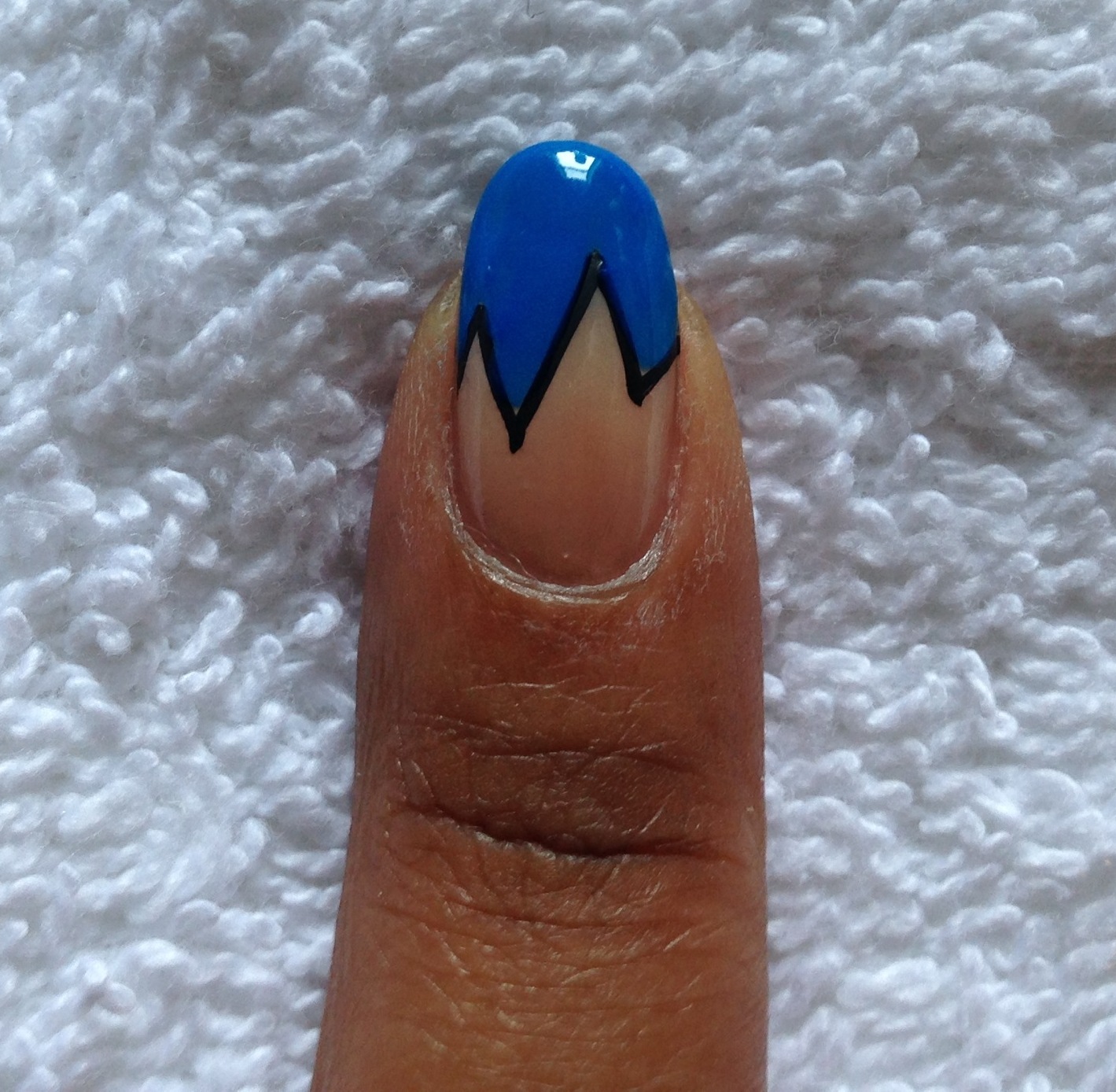 We at Beauty High have decided to declare July "Manicure Month," a month-long celebration of what we love most: nails. We've teamed up with nail art bloggers and manicurists from across America to bring you nail art how to's, video tutorials, and manicure inspiration throughout July.
Nail Artist: Shelley Burns
Location: New York, NY
Website: Shellbeezy
When it comes to nail art, we love a design that looks complicated when in reality, it's actually simple. If you're not so talented with nail polish but you're still craving a fun design on your tips, this "cracked" manicure is for you! Try it in any color combination, or get really creative and use metallics and textured nail polishes. We particularly love this nude, black and electric blue color combination for summer – the whole thing feels very Marvel comics and we love it. See the steps below and learn how to get the cracked manicure on your nails at home!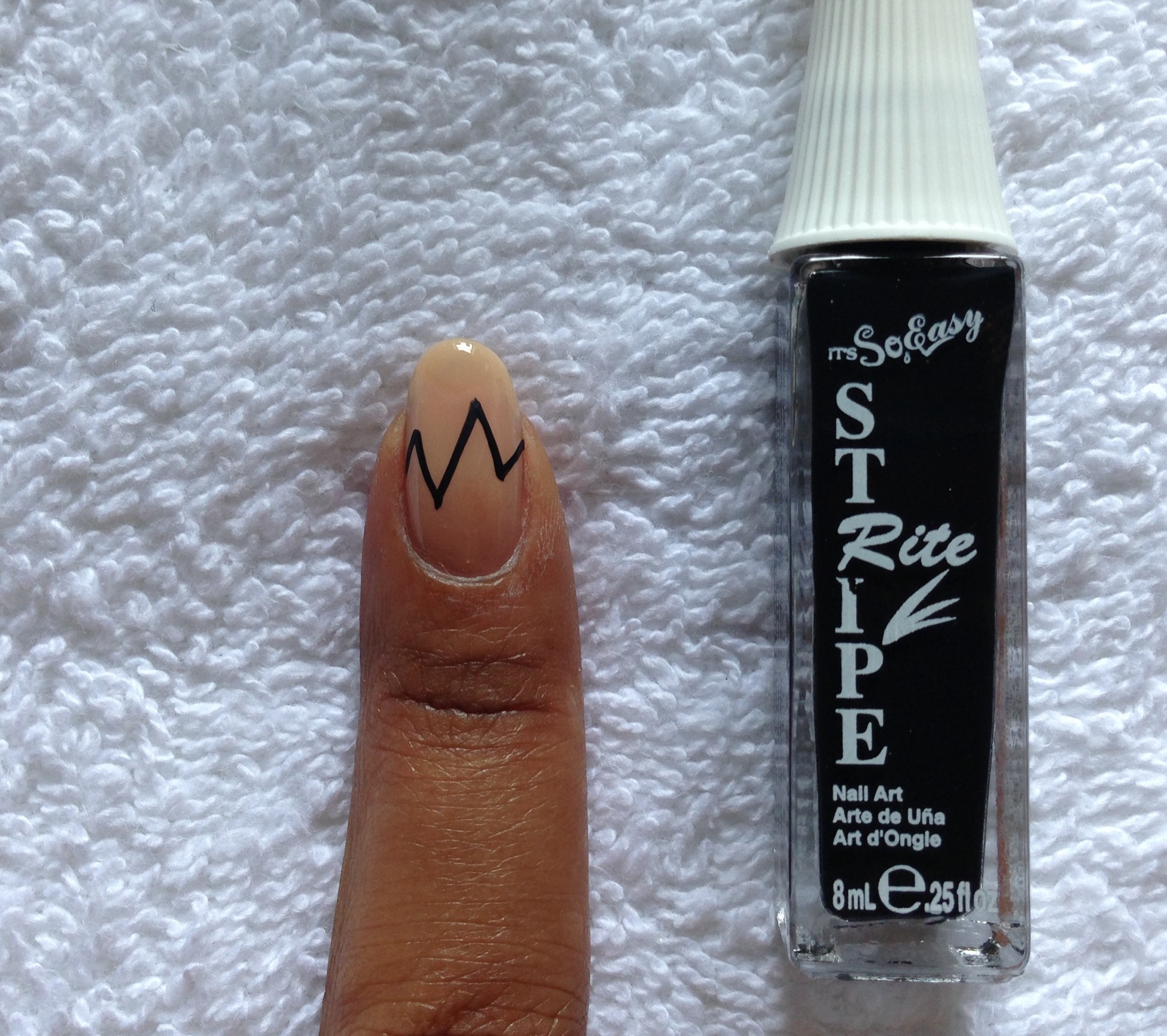 Step 1: Begin by painting your nail the base color of your choosing (we chose nude). Starting on one side of your nail, use a thin nail polish brush to draw a zig-zag line horizontally across the middle of your nail.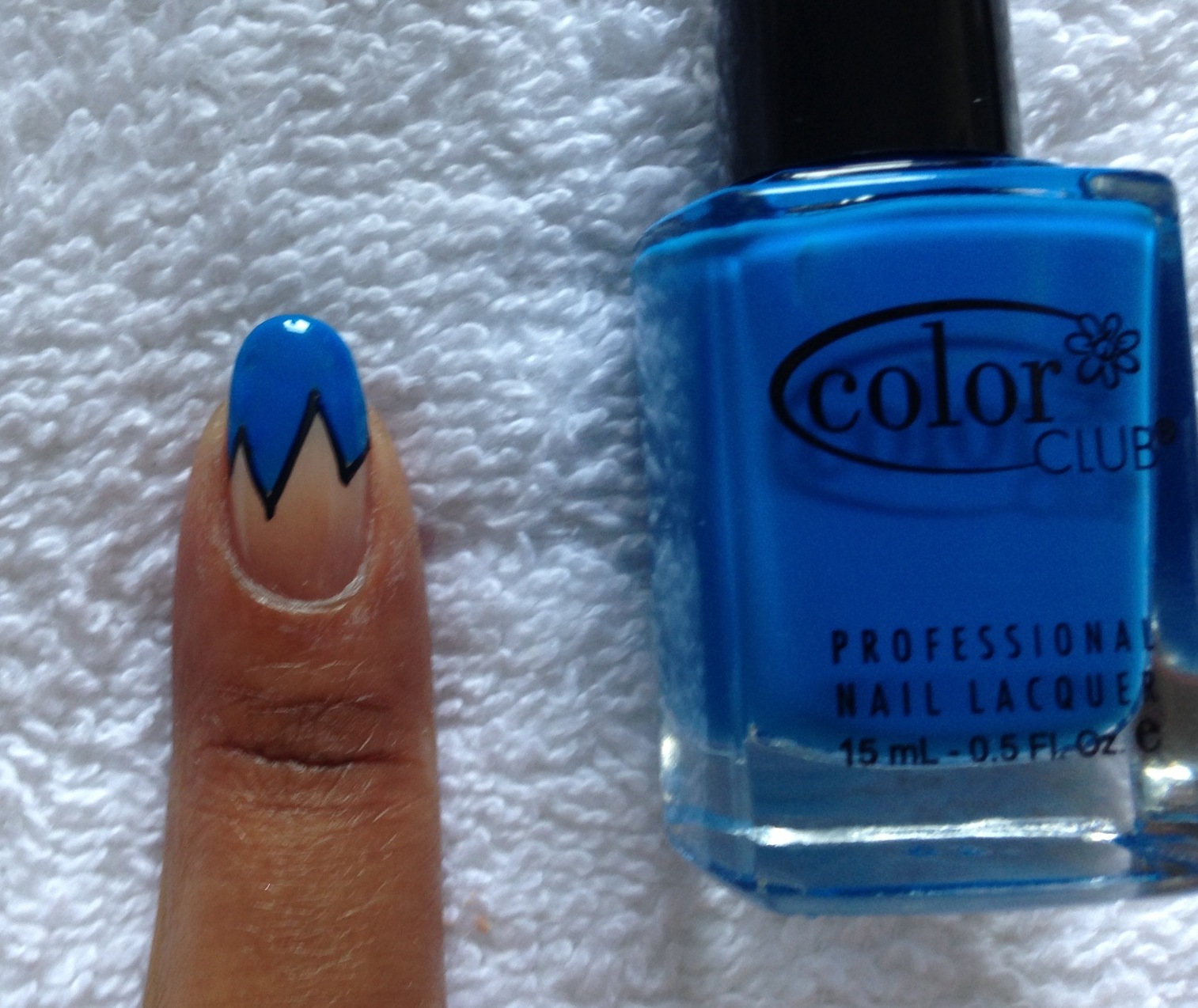 Step 2: Using the color that will be on the top half of your nail, paint the tip from the zig-zag line up. Right at the line, you can use a thin nail polish brush, but switch to the regular brush that comes with the color you'll be using for the majority of the nail.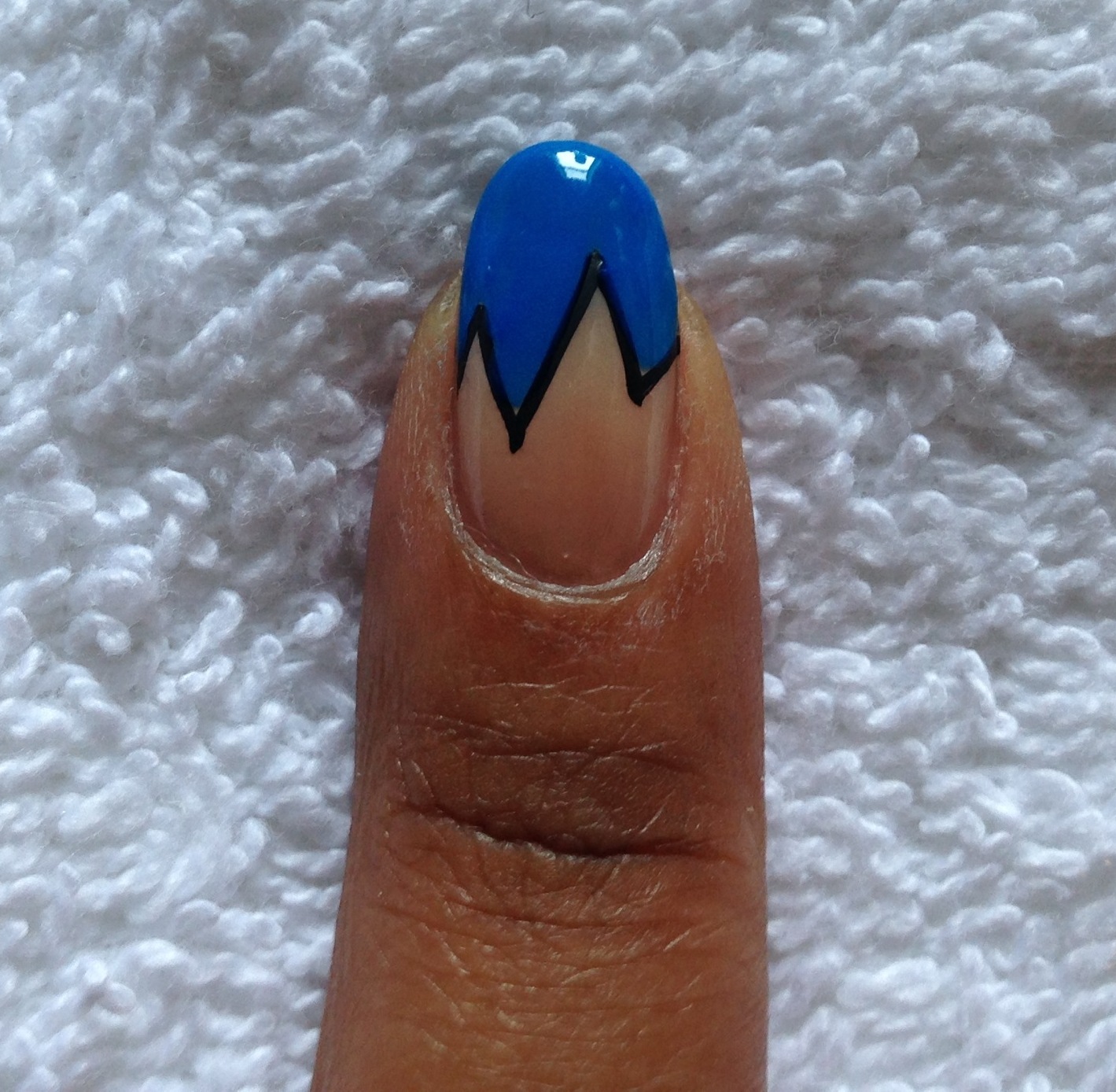 Step 3: Finish with top coat to seal the deal. Easy, right?
Photos by Shelley Burns
More Manicure Month on Beauty High:
Nail Art: Everything You Need to Know for Gorgeous Nail Designs
Learn How to Get This Chain Nail Art on Your Tips
WATCH: How to Get Panda Nail Art
Nail Art How To: Picnic Nails Perfect For the Park