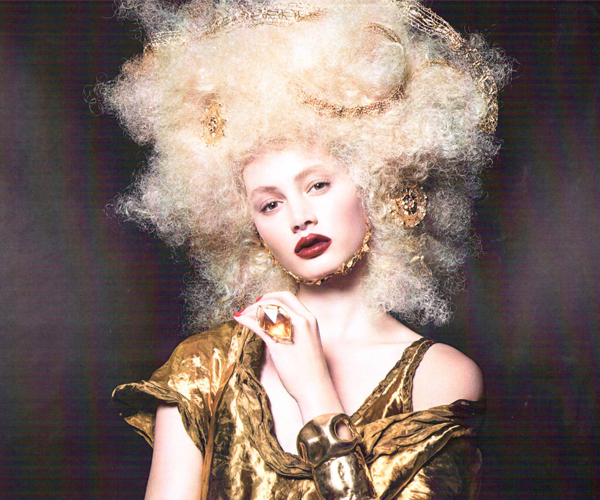 Back in May we got the exciting news that CoverGirl would be pairing up with Lionsgate and "The Hunger Games" to debut a fabulous new collection this fall, just in time for the new movie, "The Hunger Games: Catching Fire." But, in order to get us even more excited over the next few months than they already are, the beauty brand is releasing gorgeous campaign shots from the 12 districts – and we've received an exclusive sneak peek of two of the districts: Fishing and Luxury. The makeup collection, which will hit stores October 1, will include some of the Capitol's finest nail polish, mascara, lip gloss and more – and were all used on Jennifer Lawrence and the rest of the cast in the making of the second film.
As for the campaign visuals, each will use the district's trade speciality as their inspiration, and then transform the models into a couture representation of that district. CoverGirl's Capitol makeup artist, Dotti, used the collection to get each of the looks, and the Luxury shot (for District 1), pictured above, showcases a model who looks like she's been covered in gold from head-to-toe, with a fabulously rich burgundy lip, of course.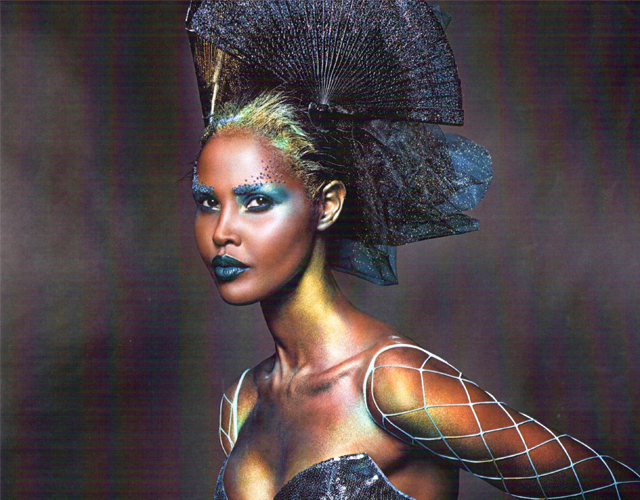 For the Fishing district (District 4), the model has been transformed into a gorgeous sea creature – a bit more couture than we imagine the real members of the district would dress. As the weeks roll on, CoverGirl will be releasing avant-garde images for all of the other districts as well (Power, Coal, Lumber and more!) so keep your eyes out. They'll also be launching a Capitol Beauty Studio for more details on the looks (and we're hoping for more details on the products too)!
What do you think of the collaboration? How excited are you for the upcoming movie release?
Courtesy Images
More From Beauty High:
10 Common Beauty Mistakes and 10 Easy Fixes
5 Worst Skin Mistakes We All Make
5 Beauty Habits That Are Bad For Your Health